Jennifer Lopez nearly couldn't make 'Ain't Your Mama' video because of funding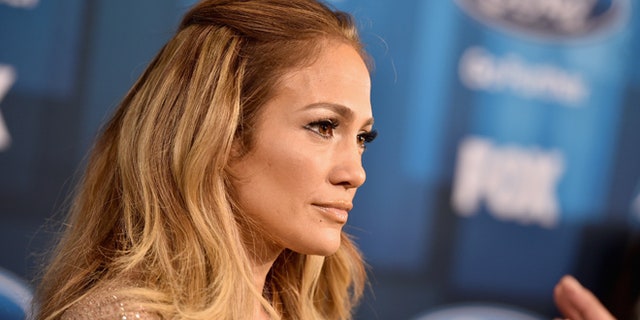 NEWYou can now listen to Fox News articles!
Jennifer Lopez's new music video for her recent hit "Ain't Your Mama" has been lighting up the Internet, but according to a new report, it almost didn't get made.
The New York Post's Page Six reported that video production almost came to a halt at the last minute because they were low on cash due to Lopez's "grand" plans. Her team had to hire a "product-placement specialist" two days before the shooting began because there were concerns it would not be completed to Lopez's high standards without extra funds.
Product placement is an advertising technique used by companies to subtly promote their products through appearances in film, television or other media.
"Most of these big artists want a really nice visual, and nice is pretty much synonymous with expensive when it comes to product," a source told the tabloid. "So a lot of times Jennifer will have this grand idea of what she wants to do, and the label has their budget, and at the end of it, she'll be short."
Sources said Kluger Agency – which works out deals between brands and artists – was called in and hustled to bring in the social networking app Friendable. The video, which focuses on women rebelling against outdated domestic roles, was reworked to integrate the new product.
The revised edition uses the app to converge toward the end of the video. Page Six reported that Friendable "coughed up dough" to finish off the project for Lopez's standards.
A rep for JLo declined to comment.
Friendable is not the only brand highlighted in the music video. Others include Lavazza coffee and BodyLab weight-loss supplements.
"Ain't Your Mama" premiered on Friday and has garnered more than 11 million views already. Fans have been praising the video and song's message of female empowerment and even got a shout out from Democratic presidential front-runner Hillary Clinton.
"@JLo thanks for this. Women are so much more than the roles they've been assigned. –H," Clinton tweeted.
The former first lady can also be heard speaking in Lopez's music video, which samples Clinton's speech at the United States Fourth World Conference on Women from 1995.
Lopez's new hit has also stirred controversy after it was revealed that it was produced by Dr. Luke, who has been publically accused by singer and performer Kesha of drugging her, sexually abusing her and tormenting her. He has denied all accusations and has not been charged with a crime.
Singer Meghan Trainor, who wrote "Ain't your Mama," defended Lopez, calling the drama "ridiculous."
"[It's] not fair on her, not at all," Trainor told the UK's Official Charts, admitting that Lopez was actually unaware that Dr. Luke was involved when she heard the song for the first time. "I texted her the song and she had no idea — she thought I did it alone by myself at my house, which a lot of people think, because I do do that."
"I felt terrible when Jennifer got all the hate for ['Ain't Your Mama'], and it's just all ridiculous. It's such a big song for her," Trainor said.
Like us on Facebook
Follow us on Twitter & Instagram