Jennifer Garner on Oscars face: I don't know what I was doing
Jennifer Garner is just as lost as her hilarious Oscars meme! The 45-year-old "Love, Simon" actress spoke about her concerned face from the 90th Annual Academy Awards earlier this month.
"I can't look at it. I can't," she said on Friday's "The Ellen DeGeneres Show." "What am I doing?"
Garner cringed at the photo of herself adding, "What is wrong with me? I want to just punch her in the face."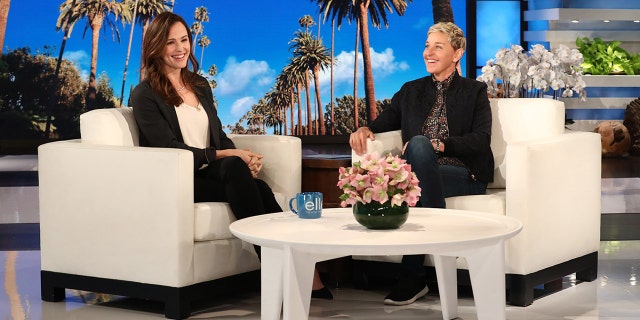 Jennifer Garner Supports 'Alias' Dad Victor Garber at Broadway's 'Hello, Dolly!': Pic
Admitting she had no clue what she was thinking in that moment, Garner added, "I wish I did. I wish I had a better story about it."
DeGeneres also asked Garner about a funny video of her after the dentist, high on laughing gas and gushing about the musical "Hamilton."
Jennifer Garner On Her 'No Wonder Women Kiss Women' Realization
Noting that she's "a little bit of a lightweight," Garner added, "'Hamilton' really is that beautiful! I was listening because I didn't want to hear the drill, and I was crying, weeping during the procedure and he was like, 'Are you OK?'"