Jennifer Aniston Names Her Ideal Weight and Taylor Swift Bares Her Midriff at the Teen Choice Awards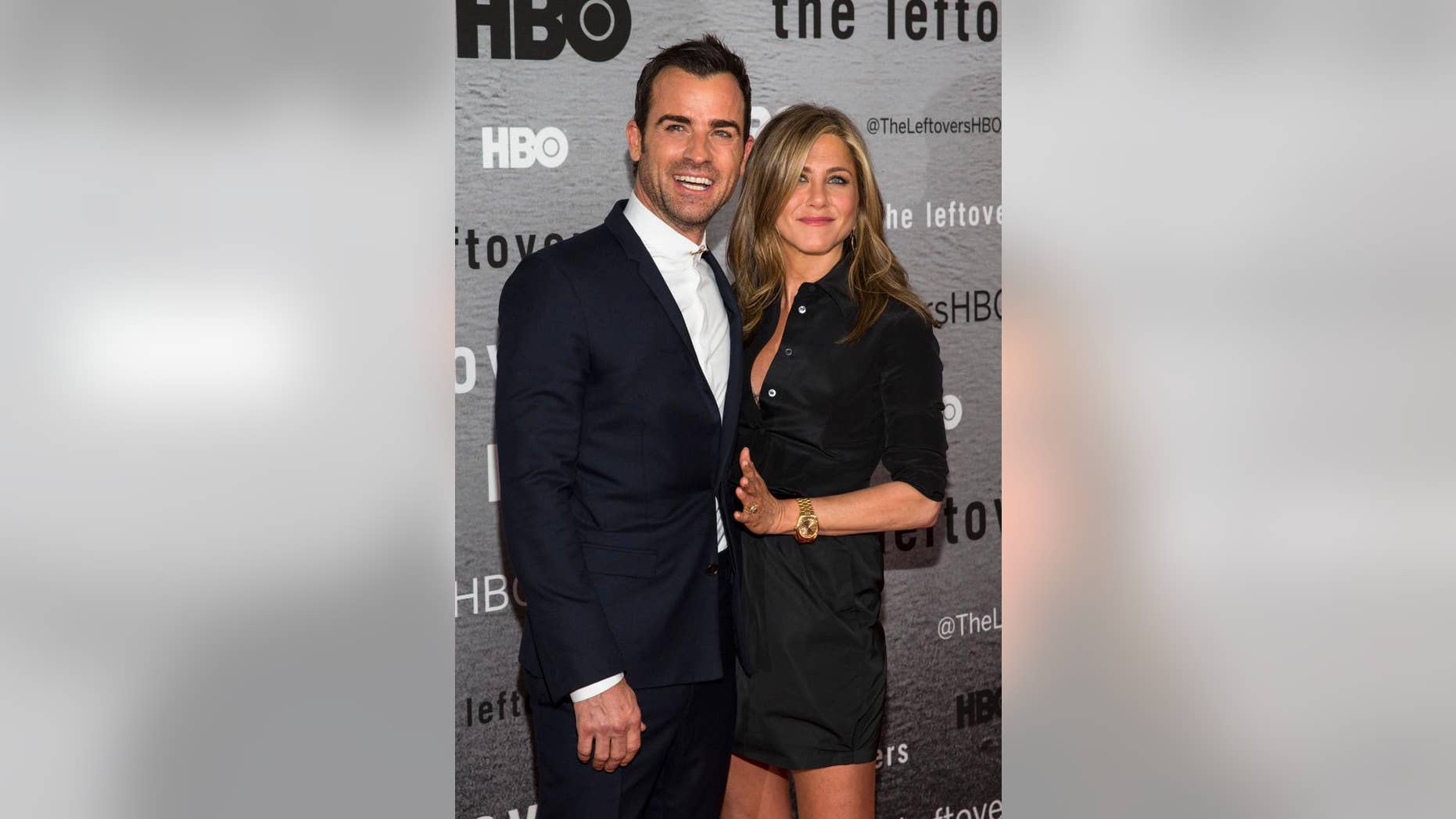 Here's what's happening out there:
Jennifer Aniston pretty much revealed her weight to Yahoo! beauty editor Bobbi Brown (ideally between 110 and 113 pounds), either because she wanted to flaunt it, or because she wanted to put those annoying carnival barkers at the "Guess Your Weight" tents out of business.
Jason Aldean defended his relationship with girlfriend (and former mistress) Brittany Kerr after recent negative backlash on Instagram. You'd think that country fans, being so used to songs about cheatin' and mistreatin', would be desensitized to marital infidelity, but no, apparently not.
On Sunday, Grateful Dead co-founder Bob Weir (now currently of the band Ratdog) suddenly canceled all upcoming tour dates through 2015. He hasn't yet given a reason, but "too high" is probably a good guess.
Despite their "uncoupling" several months ago, Chris Martin and Gwyneth Paltrow are reportedly living a few blocks away from each other in the Hamptons. That's close enough to borrow a cup of sugar from one another, or, more likely, a cup of organic Moroccan agave syrup. Those two are always running out of that stuff.
Kim Kardashian announced that she will be releasing book of selfies called "Selfish," which is somewhat of a redundant title considering that this "book" is reportedly 352 pages long.
Almost nobody at Sunday's Teen Choice Awards wore a shirt that covered their midriff, including Taylor Swift (below), Chloe Grace-Moretz, Jordin Sparks, Kim Kardashian and Kylie Jenner. So abdomens are officially the "new" cleavage. (But actual cleavage is still quite popular, of course.)
SEE IT: All of the Other Belly-Baring Looks at the Teen Choice Awards
Actors David Duchovny and Téa Leoni have divorced after 17 years of marriage, and about five years after anyone still bothered to keep up with the goings-on of David Duchovny and Téa Leoni.
Christina Ricci and husband James Heerdegen recently welcomed their first child together, a baby boy. Here's hoping Ricci is a better mother to this kid than the last baby boy she was charged with overseeing:
After a successful opening weekend, Paramount and Nickelodeon have announced a sequel to "Teenage Mutant Ninja Turtles," due in 2016. But if they want to make a trilogy out of this thing, they'd better pick up the pace. "Adult Mutant Ninja Turtles" just doesn't have the same ring to it.
Dwayne "The Rock" Johnson's mother and sister were struck head-on by a drunken driver, but luckily survived. Johnson shared a photo of the addicent on Sunday (below), writing that his first instinct was to do "unrelenting harm" to the people responsible. And if that isn't an effective deterrent for drunken driving, we don't know what is.
Tim McGraw seems to have settled with that woman he slapped in the head at a recent concert. His lawyer says they took care of things "the old-fashioned way" — meaning through conversation — but the phrase "the old-fashioned way" just sounds like it involves more slapping to us.
And finally, Miley Cyrus peed on a tree this past Saturday, then felt compelled to share a photo of the event on Instagram. We've decided not to embed the picture below — not necessarily because it's too revealing, but because your lives can no way be enriched by viewing this picture.