Jeff Goldblum: Covered in K-Y Jelly weird, but beautiful, experience while filming 'The Fly'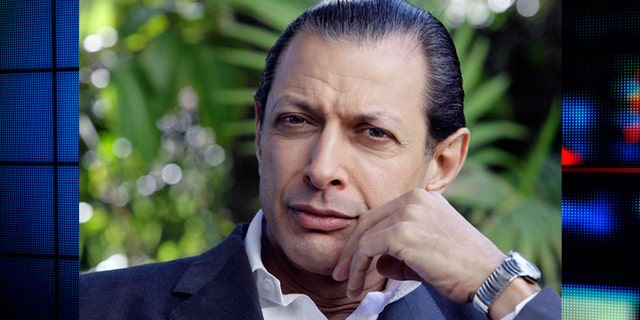 NEWYou can now listen to Fox News articles!
Playing the ill-fated scientist turned genetic freak Seth Brundle in 'The Fly', the computer genius and eventual savior of humanity David Levinson in 'Independence Day', and even running from dinosaurs as Dr. Ian Malcom in 'Jurassic Park', Jeff Goldblum has had some out-there parts.
And now he adds Deputy Kovacs in 'The Grand Budapest Hotel' to that list.
Speaking with FOX411, Goldblum praised director Wes Anderson.
"Wes Anderson is a brilliant artist, an important filmmaker and it was great. The cast was incredible to spend time with and work with these people," Goldblum said. "Anderson wanted to allow us to have a special creative kind of brotherly communal experience… It was kind of spectacular to hang around with these people and a very special experience and to try to do this creative thing that we were attempting. It was very educational and kind of beautiful."
Speaking of beautiful experiences, Goldblum harkened back to one of the weirdest moments from filming David Cronenberg's 'The Fly'.
"One scene that was cut out of it, they had to cover me with KY Jelly so I could slide down this wall that they made," he said. "It was weird but a very beautiful experience."
Goldblum is hoping to add a sequel to the hugely successful 'Independence Day' to his list of favorite films.
"I had a meeting a little while ago with Dean Devlin, the producer, and Roland Emmerich, the terrific director, and they said yes they'd written a script and were trying to cook something up and had some great ideas they thought for a sequel," he said. "And they had a good part for me so I'm keeping my fingers crossed and I'm eager to read anything and see what happens."