Javier Bardem, Penelope Cruz Denounce Israeli 'Genocide' In Open Letter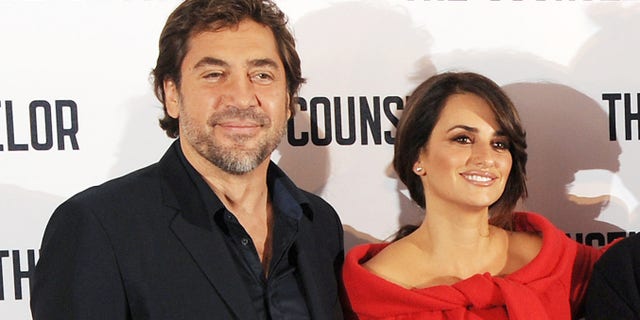 Javier Bardem did not hold back on his feelings of disgust regarding the escalating violence in the Israeli-Palestine conflict.
In an open letter sent out to the Spanish media over the weekend, he called Israel's actions against Gaza a "genocide" and said he was outraged and ashamed by the "brutality" of the attacks.
"In the horror happening right now in Gaza there is NO place for distance or neutrality," Bardem wrote in the letter. "It's a way of occupation and extermination waged against a people with no means, confined in a minimum territory, with no water, and where hospitals, ambulances and children are targets and presumed to be terrorists. It's hard to understand and impossible to justify."
At least 100 Palestinians were killed just Tuesday, including 26 who died in airstrikes and tank shelling on four homes, according to Palestinian health officials and the Palestinian Red Crescent. That pushed the overall death toll since the conflict began on July 8 to at least 1,156, according to Gaza Health Ministry spokesman Ashraf al-Kidra.
Israel has reported 53 soldiers and three civilians killed.
Bardem condemned the European Union's silence, saying he was ashamed for their lack of action.
"I'm outraged, ashamed and hurt by all of this injustice and the killing of human beings," Bardem wrote. "Those children are our children. It's horrendous. I can only hope that those who kill will find it in their hearts to show compassion and be cured of this murderous poison which only breeds more hate and violence."
Bardem was joined by his wife actress Penelope Cruz and other Spanish entertainment greats like Pedro Almodovar, Eduardo Noriega and musicians like Amaral in a subsequent open letter. They called on the European Union to condemn "the bombing by land, sea and air against the Palestinian civilian population in the Gaza Strip."
In the letter, which was published Monday by several Spanish media outlets, they demanded a cease fire by the Israeli military and urged Israel to lift the blockade that has caused the Gaza Strip to suffer for more than a decade.
"Open the crossings to facilitate people's mobility, the entry of medical equipment, medicine and food, to repair the damage caused by Israeli attacks on the physical, moral and psychological levels suffered by the civilians in Gaza, especially the children," they demanded. "Open the path of dialogue between Palestinians and Israelis to reach peace that is just and a lasting solution to the conflict."
Israel has said it is defending its citizens against attack from Gaza by hitting Hamas rocket launchers, weapons storage sites and military tunnels.
President Barack Obama and Secretary of State John Kerry have been pressing Israel to accept an immediate and unconditional humanitarian cease-fire.
The Associated Press contributed to this report.
Follow us on twitter.com/foxnewslatino
Like us at facebook.com/foxnewslatino