Jason Aldean follows Taylor Swift, pulls new album off of Spotify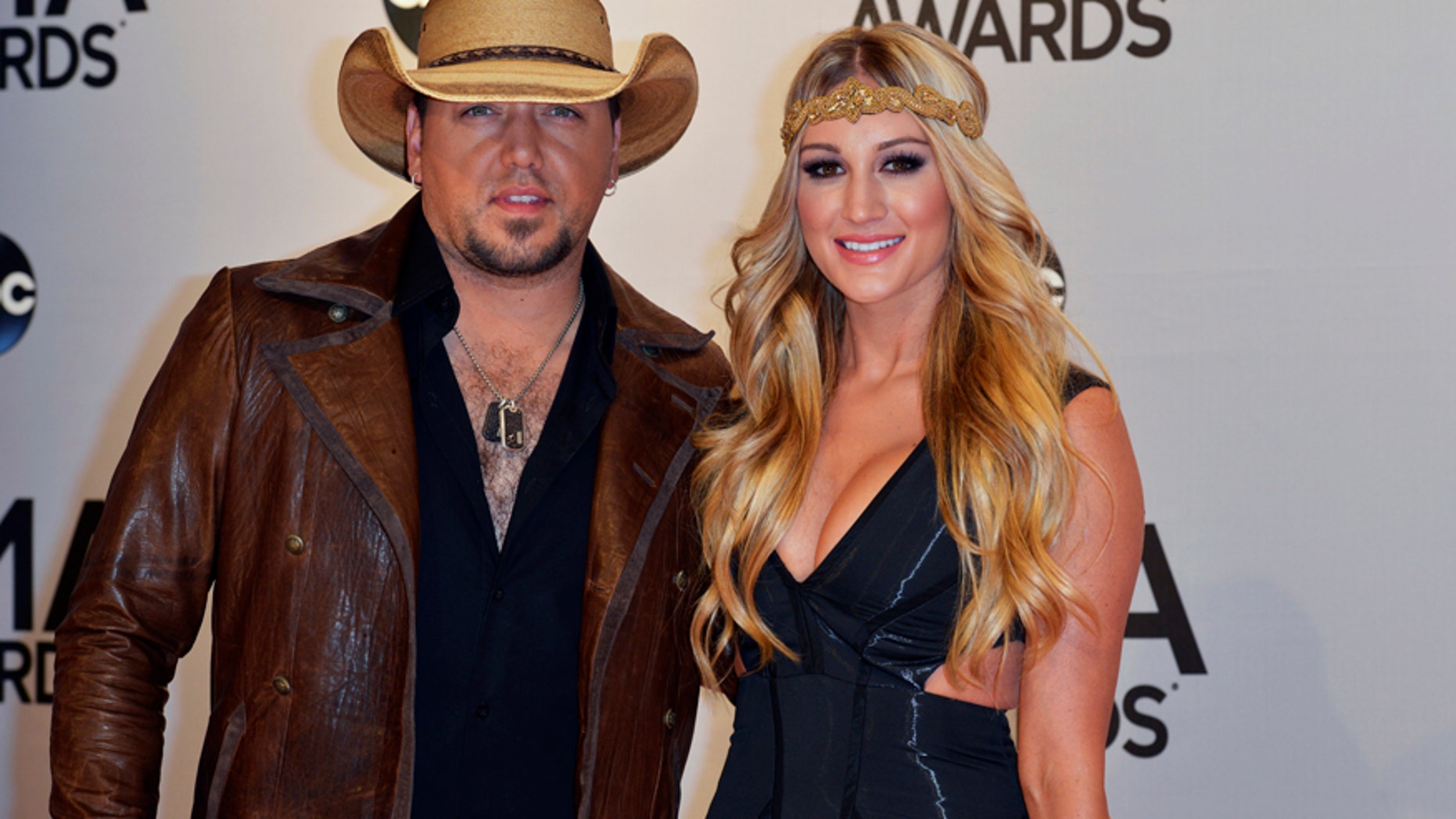 Country singer Jason Aldean pulled his latest album off Spotify on Monday, although his previous albums are still available through the digital music streaming service.
Aldean's sixth album, "Old Boots, New Dirt," had been available to subscribers of the service when it was initially released Oct. 7, but a Spotify spokesman confirmed the album was removed.
A representative for Aldean's label, Broken Bow Records, said the label had no comment on the decision.
The country singer had previously worked with Spotify and Buzzfeed to allow his fans to stream his new album one month before its official release for one hour only via Spotify.
"For us, it's all about coming up with our own creative ways to get our stuff out there versus doing the same old thing...We spent a long time cutting this thing and I'm proud of it," Aldean told Buzzfeed in September.
Aldean's album has sold 67,000 copies since its release and hit No. 1 on the Billboard 200 chart. "Old Boots, New Dirt" had the biggest first week for a country album on Spotify with more than three million streams and Aldean also recorded a track-by-track commentary for Spotify listeners.
Aldean isn't the first country singer to remove his music from Spotify. Country-turned-pop star Taylor Swift announced her removal of her entire music collection from the music streaming service last week.
The Associated Press contributed to this report.
WATCH: Know Your Bandmate: Love and Theft