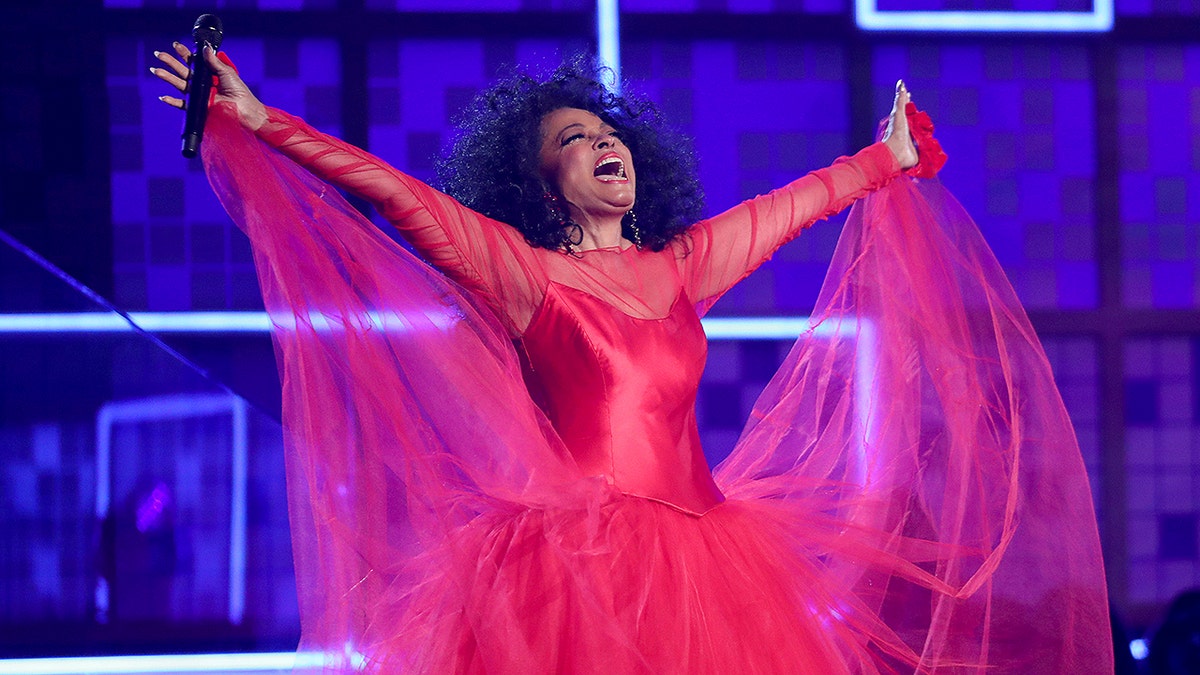 Proud mama!
DIANA ROSS DELIVERS INSPIRATIONAL PERFORMANCE AT GRAMMYS
Jada Pinkett Smith couldn't help but boast about her son Jaden sharing a moment with Diana Ross at the Grammys on Sunday.
Posting a video from Ross' performance on Instagram, Pinkett Smith, 47, wrote, "Jaden's moment with an Icon Liv'n."
CLICK HERE TO GET THE FOX NEWS APP
In the clip, Jaden, 20, sings "Reach Out And Touch (Somebody's Hand)" with the Motown legend as friends beam on.
Jaden wasn't the only celebrity spawn that Ross, who celebrated her upcoming 75th birthday at music's biggest night, moved at the Grammys.
Her grandson, Raif-Henok Emmanuel Kendrick, 9, introduced her performance, calling her "Grandmommy" and winning the Internet.
She told the audience Sunday night that "when I was a little girl, I felt the joy of singing. It made me happy, it made my parents happy, and it led to this day."
GRAMMY AWARDS: KACEY MUSGRAVES, MICHELLE OBAMA, DOLLY PARTON ENTHRALL AUDIENCE
Pinkett Smith had a viral moment of her own early in the show when host Alicia Keys brought her, Lady Gaga, Jennifer Lopez and former first lady Michelle Obama out to discuss the power of music.
"We express our pain, power, and progress through music," Pinkett Smith said onstage, "whether we're creating it or just appreciating it. But here's what I know: Every voice we hear needs to be honored and respected."