Grammys 2019: Diana Ross' grandson has the Internet saying he 'stole the show'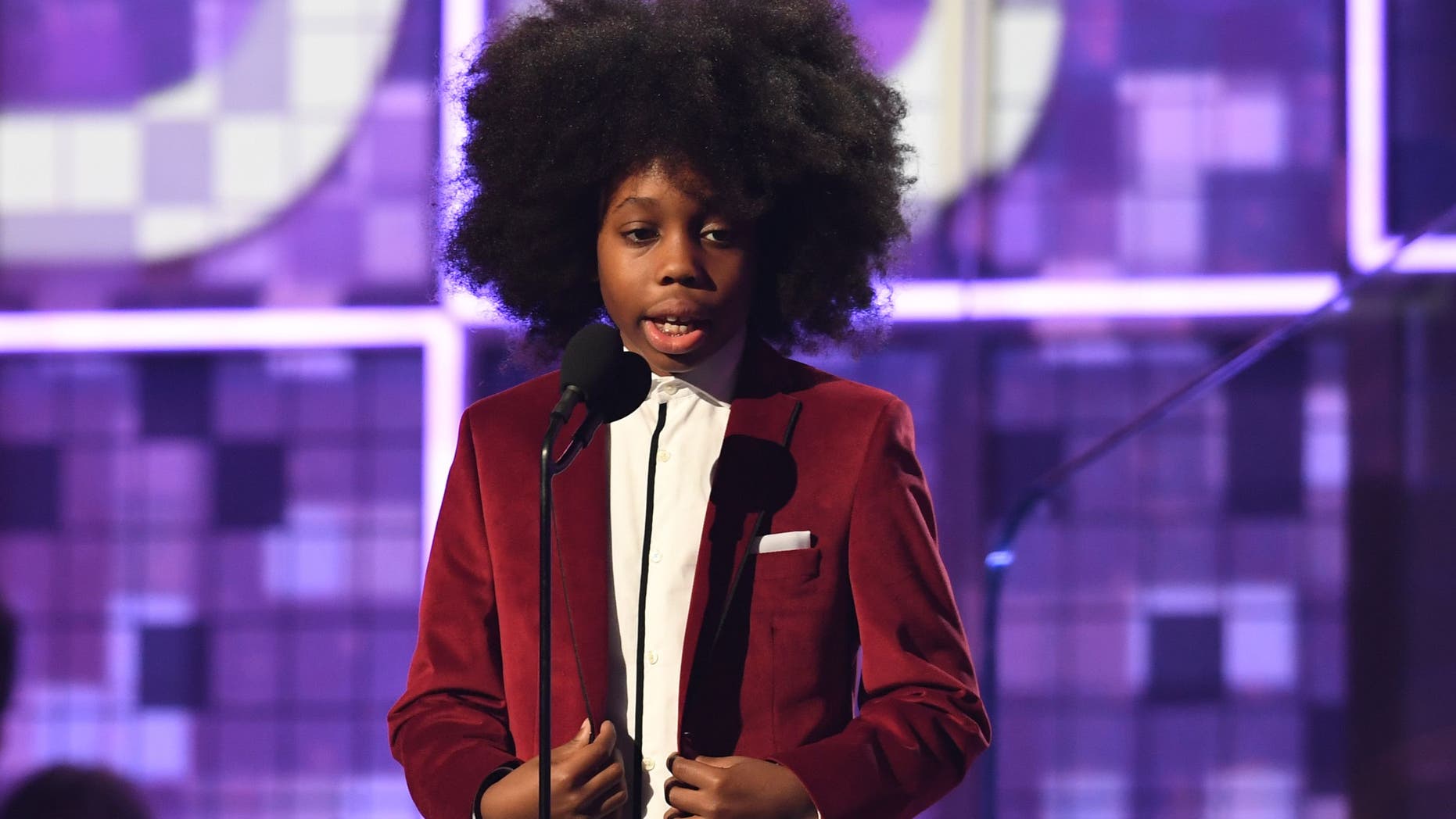 Diana Ross delivered an unforgettable performance at the Grammys on Sunday, but the Internet was also buzzing about the music icon's grandson.
Dressed in a red velvet blazer paired with a white dress shirt and black pants, 9-year-old Raif-Henok Emmanuel Kendrick took the stage to introduce his grandmother's medley but left the Twitterverse claiming he "stole the show" after he flossed and revealed his nickname for Ross: "Grandmommy" during his speech.
"#GRAMMYS Diana Ross' grandson stole the show," one social media user wrote.
CARDI B'S GRAMMYS PIANIST CHLOE FLOWER HAS INTERNET GOING CRAZY
Tweeted another person: "Diana Ross' grandson is EVERYTHING! #GRAMMMYs"
"Diana Ross' grandson is a gem," wrote one individual.
GRAMMY AWARDS: MICHELLE OBAMA MAKES SURPRISE APPEARANCE, DOLLY PARTON MEDLEY BRINGS THE HOUSE DOWN