Jada Pinkett Smith debates boycotting the Oscars over only white actors being nominated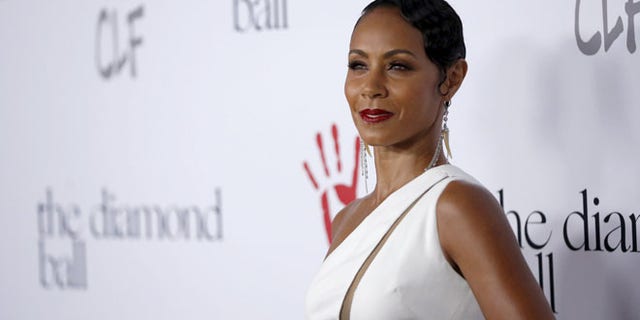 NEWYou can now listen to Fox News articles!
For the second year in a row, the Academy has only nominated white actors and Jada Pinkett Smith is irked.

The 44-year-old actress aired her feelings on Facebook, even mulling a boycott of the award show.
Click here to subscribe to FOX411's YouTube channel

"At the Oscars, people of color are always welcomed to give out awards, even entertain, but we are rarely recognized for our artistic accomplishments," Pinkett Smith wrote on Facebook and Twitter. "Should people of color refrain from participating all together?"

"People can only treat us in the way in which we allow," the "Magic Mike XXL" star added. "With much respect in the midst of deep disappointment, J."

"She thinks that if people do not speak out things will never change," reports Rob Shuter of naughtygossip.com. "Most of the folks that vote are old white men. This has to change. She doesn't care if speaking out hurts her career, she cannot sit silent anymore."

When the nominations were announced snubbing Will Smith ("Concussion"), Idris Elba "Beasts of No Nation"), and Samuel L. Jackson ("The Hateful Eight"), there was an immediate backlash on Twitter.
Objectors used the hashtag #OscarsSoWhite to highlight the fact that the only nomination for the critically acclaimed "Straight Outta Compton" when to the two white screenwriters, while "Creed," a movie starring a black man and directed by a black man, only recognized Sylvester Stallone's performance.