Izabel Goulart, Kevin Trapp reveal engagement on Instagram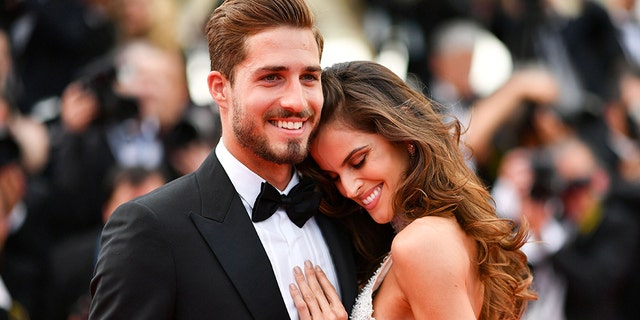 Izabel Goulart and her boyfriend, soccer star Kevin Trapp, are getting married.
Goulart and Trapp shared the clip to their Instagram accounts - with their combined six million Instagram followers - on Thursday.
It shows Goulart's hand, sporting an engagement ring, up against Trapp's before the camera zooms out and shows the couple kissing.
"Soon to be Mrs. Trapp," Goulart, a Victoria's Secret Angel from 2005 to 2008, wrote when sharing the video, alongside three emojis.
ZAC EFRON SHOWS OFF DREADLOCKS ON INSTAGRAM, SPARKS ACCUSATIONS OF CULTURAL APPROPRIATION
The model went on, "When you meet the one who changes your life in every sense then you are sure that he is the right one!"
The 33-year-old from Brazil then tagged her German fiance, writing in German, "I love you."
Trapp offered a different message on the social media platform.
"I have no words to describe such a magical moment," he wrote in part, before adding two emojis.
The 27-year-old goalie went on to include words of endearmeant for his bride to be.
"Te Amo @izabelgoulart My future wife to be!" he said.