It's official: Benicio del Toro heads to galaxy far, far away to join 'Star Wars' cast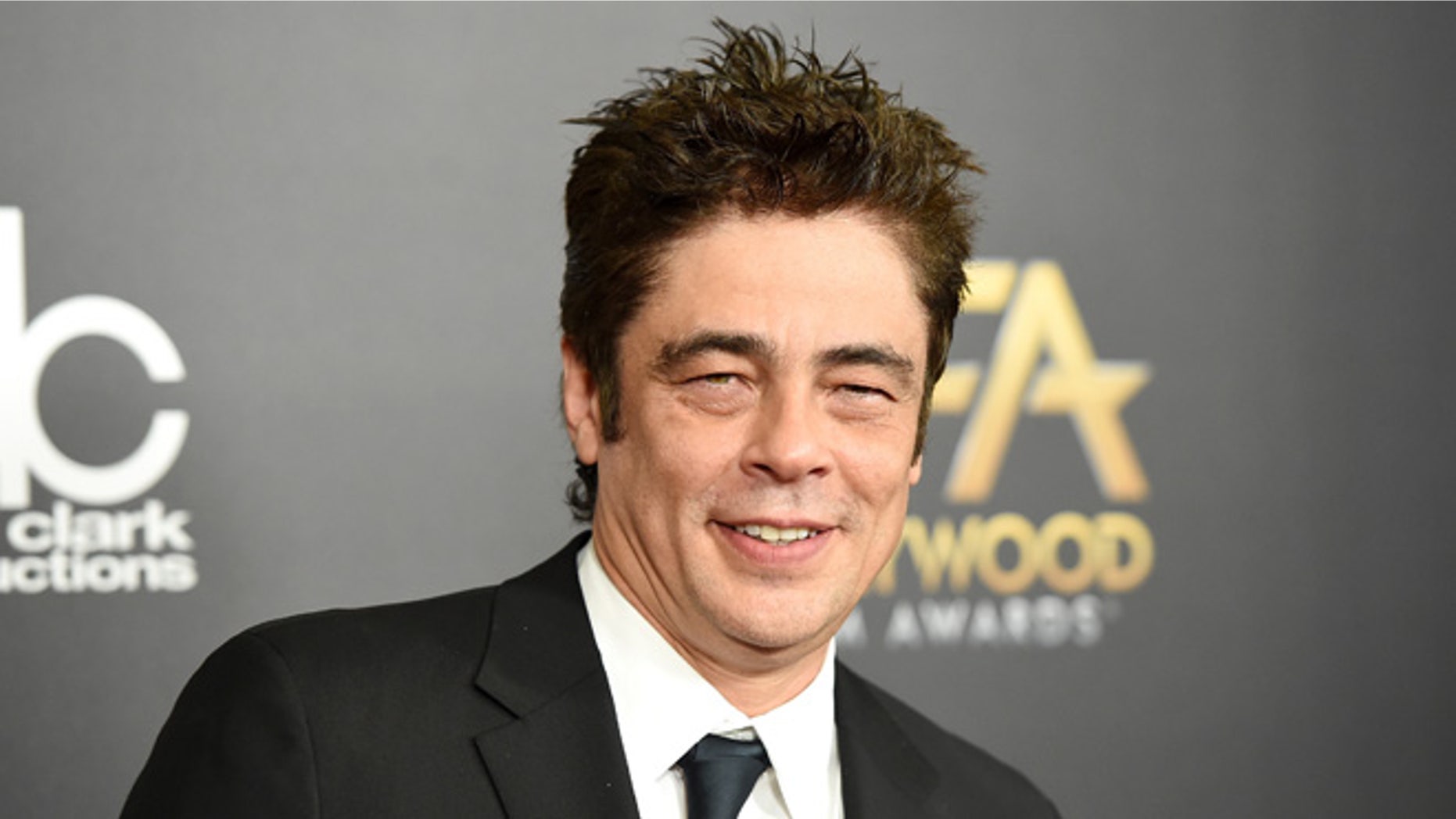 It's really official now: Benicio del Toro is going to a galaxy, far, far away.
The Walt Disney Co. finally confirmed Monday that the Puerto Rican actor will appear in the next installment of the "Star Wars" saga, along with new cast members Laura Dern and Kelly Marie Tran.
Disney's announcement comes after months of speculation – and a sort-of confirmation by the actor – that he would appear in the highly anticipated "Star Wars: Episode VIII."
The 48-year-old actor's involvement in the billion-dollar science fiction franchise first circulated in July, when multiple reports said he had been received an offer to play a villain in the film.
During an interview with Barcelona radio station RAC1, del Toro leaked seemed to confirm the report, but it wasn't until Monday that the studio commented on the cast and made it official.
"Yes," he answered when asked, "but we don't start (shooting) until February or March," he said. "[They] don't let me talk too much about it, but it is as a villain. We'll see."
Disney also announced Monday that principal photography for the new film has started at London's Pinewood Studios. Written and directed by Rian Johnson, the "Star Wars" sequel will follow J.J. Abrams' box-office smash, "The Force Awakens." It's set for release in December 2017.
The company also released a brief video that showed shooting picking up right where "The Force Awakens" left off.
(SPOILER ALERT: Stop here if you don't want to read a reference to the ending of "The Force Awakens.")
Johnson is shown directing Mark Hamill (Luke Skywalker) on a remote island off the coast of Ireland.
Cast members Mark Hamill, Carrie Fisher, Adam Driver, Daisy Ridley, John Boyega, Oscar Isaac, Lupita Nyong'o, Domhnall Gleeson, Anthony Daniels, Gwendoline Christie and Andy Serkis will all return for the next installment.
The Associated Press contributed to this report.