Is Eva Longoria Desperate for a Piece of 'Housewives?'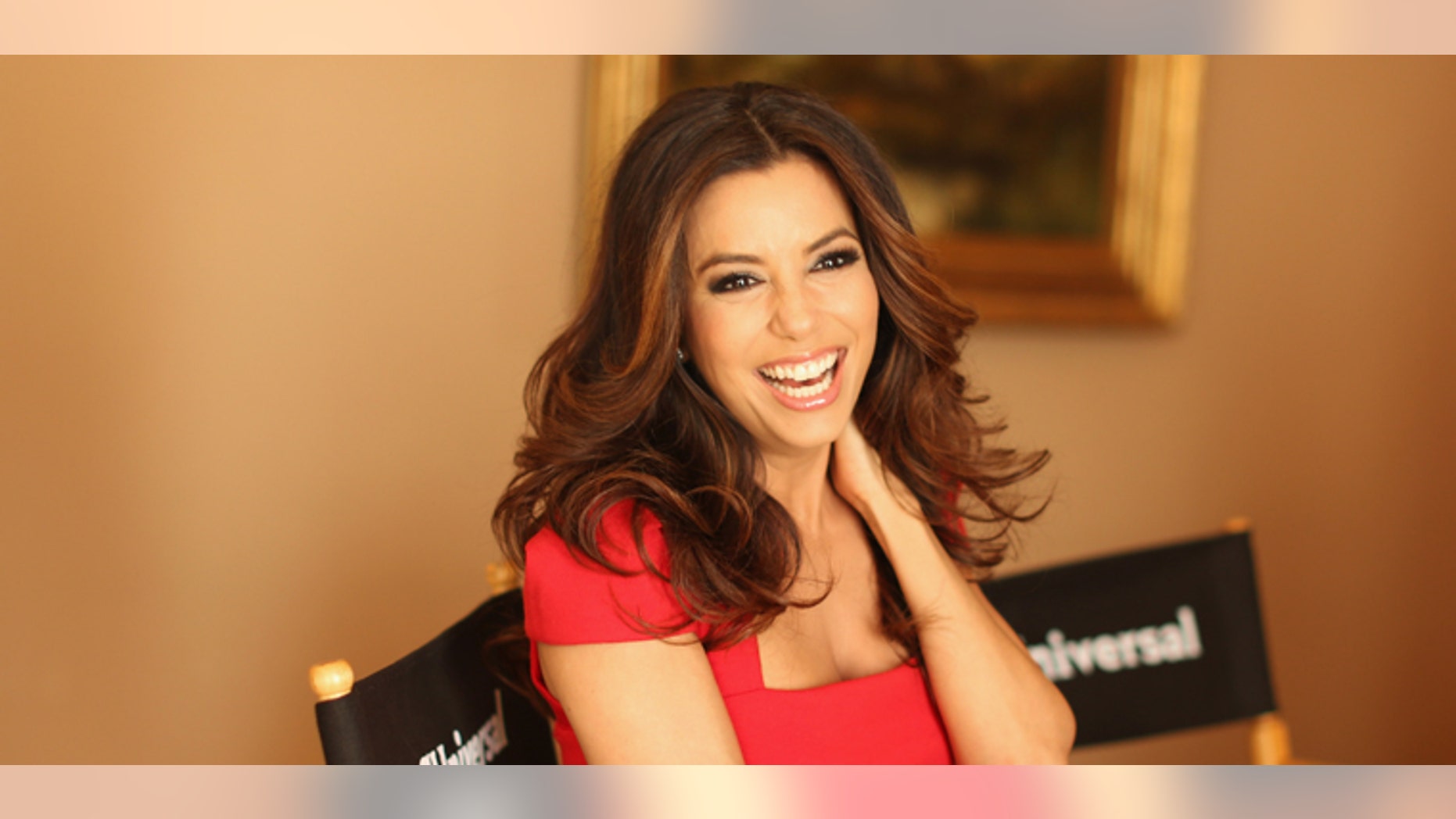 Eva Longoria is holding on to "Desperate Housewives" by taking keepsakes from the set, according to entertainment gossip site TV Notas.
According to TV Notas, some of the producers allegedly saw the actress take things from the set and brought this to her attention.
"Yes, I've taken many things," TV Notas quotes the actress as saying, "but I don't want to tell you which ones because you will make me give them back."
"I really wanted to take the Warhol paintings," Longoria added, "but I haven't been able to find them."
The publication notes that the shooting of the last episode of "Desperate Housewives" has been an emotional experience for the cast, and that Longoria at one point cried on set.
Although "Desperate Housewives" is coming to an end, Longoria is busier than ever with her duties in the White House, her new movie with Andy García "Greater Glory" and her new dating show "All About Love."
Post revealed the news last month saying that Longoria's production company, UnbeliEVAble Entertainment is putting together the new show.
NBC has reportedly ordered a full series of "All About Love." Production for the show begins sometime this month.
In regards to Longoria's love life, she's keeping mum although she has been spotted with a few men in Hollywood.
When asked by Katie Couric in an interview, if the swirling rumors were true about an alleged break up with Penélope Cruz's little brother Eduardo, Longoria kept mum.
Recently, she was spotted leaving Dodgers stadium with baseball hunk matt Kemp.
ESPN analyst Jim Bowden tweeted that he saw Longoria and Kemp leaving together after the Dodgers game last month.
"Dodgers win 4-1, but Matt Kemp is struggling" moments later he leaves park w/ Eva Longoria..Struggling? oh at the plate!" Bowden posted on his Twitter account.
You can reach Alexandra Gratereaux at: Alexandra.Gratereaux@foxnewslatino.com or via Twitter:@GalexLatino
Follow us on twitter.com/foxnewslatino
Like us at facebook.com/foxnewslatino