How the left used Al Franken to bash President Trump after initially downplaying Senator's harassment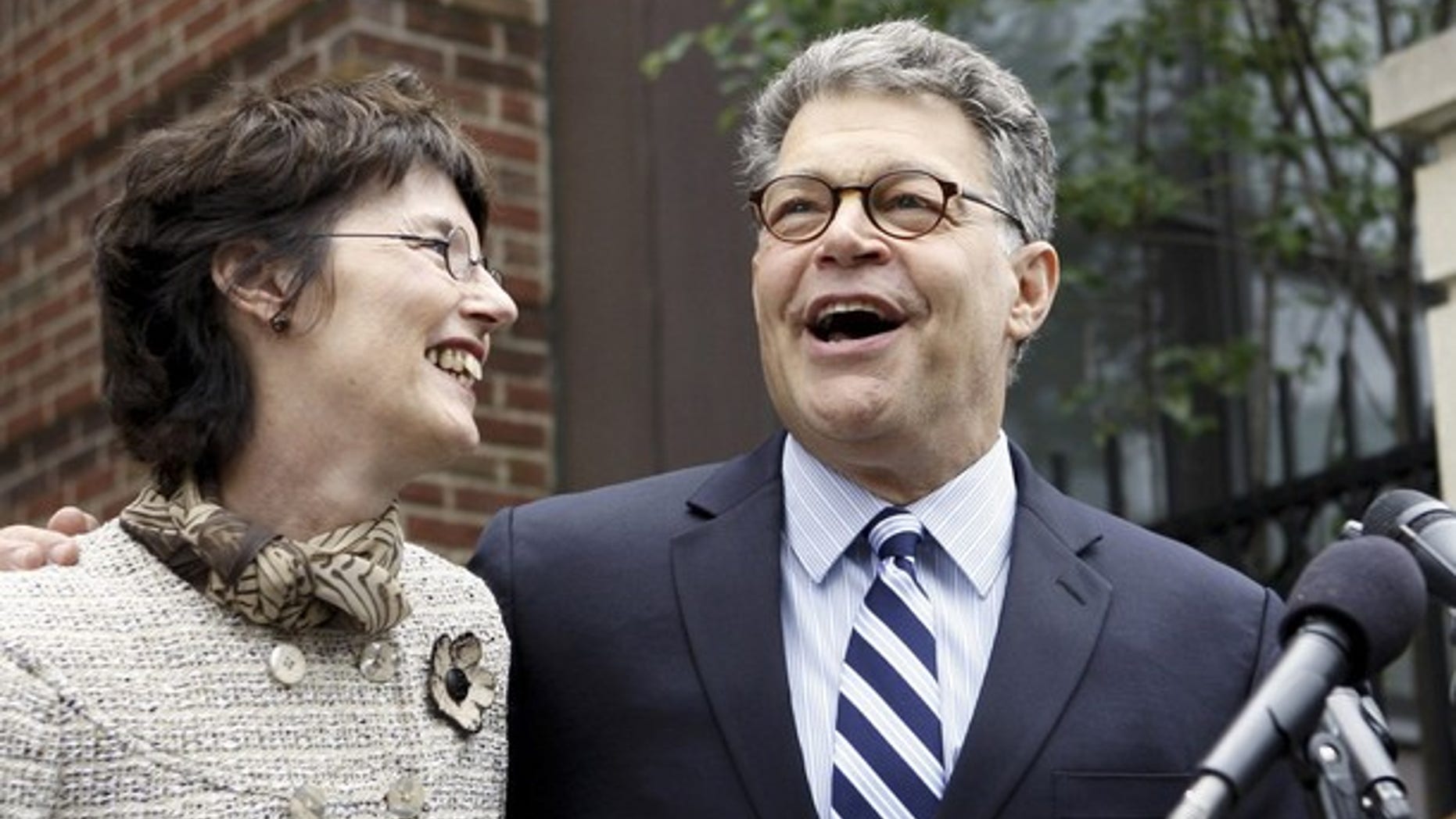 U.S. Sen. Al Franken of Minnesota was exposed on Thursday as a sexual predator, but it took some on the left a while to figure it out - and when they finally did, it served as an excuse to bring up alleged misconduct by President Trump.
Franken was accused of sexual harassment from an incident 11 years ago that was captured in a damning photograph of him  grabbing at the breasts of a sleeping woman. The victim, Los Angeles radio anchor Leeann Tweeden, also said that Franken shoved his tongue into her mouth during an unwelcome kiss on a USO tour in 2006.
The photo is clear evidence of twisted behavior by Franken, but most mainstream media outlets softened the situation with terms that make it seem like the harassment is merely a rumor. The Associated Press published a story headlined, "Franken faces ethics probe after woman says he groped her," and didn't embed the photographic evidence until more than 20 paragraphs into the story.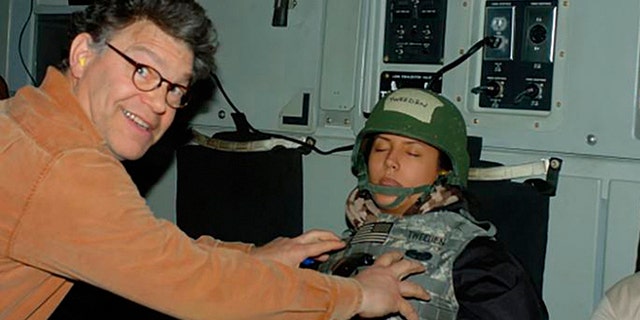 The Washington Post published a story pointing out the way various media outlets covered the photo with words such as "allegedly" and "says" despite the undeniable evidence. Sexual harassment specialist and Ohio State University's Moritz College of Law professor Camille Hebert told the Post, "These sort of qualifiers are incredibly frustrating… it seems to me that the media might be going beyond cautious and instead leaving the impression that we can't even believe women's claims of harassment and assault when our eyes and pictures provide proof that it happened."
MSNBC's Kasie Hunt even downplayed the incident, referring to it as "not actually groping, but mock groping." CNN was a tad later than its competition to cover the Franken news, but once the network decided to cover it featured panel discussions where the actions of the former "Saturday Night Live" star were downplayed because he was "just a comedian" when the assault occurred.
Others took to Twitter to defend Franken or point out the liberal bias in news coverage:
Eventually, the mainstream media decided it was time to scrutinize Franken and hold him accountable. But they typically raised in the same breath the case of Roy Moore, the embattled Alabama Republican Senate candidate accused of inappropriate behavior with underage girls in the 1970s. When Trump chimed in on Twitter, it turned into a perfect opportunity for the anti-Trump crowd to bring up old allegations against the president.
A panel discussion on CNN resulted in Trump criticizing Franken being referred to as an example of "hypocrisy and lack of moral leadership" from the president. Media Research Center Vice President Dan Gainor told Fox News that the media "desperately" wants to move the story "away from Franken and back to the right -- Roy Moore, President Trump or absolutely anyone else."
The New York Times published a story headlined, "Trump, a Veteran of Sexual Harassment Accusations, Scolds Franken." Gainor said that when Trump took to Twitter to mock Franken on Thursday night, it "gave them the opportunity they wanted."
Check out some of the tweets that invoked Trump: