How Jaclyn Smith is staying in shape at age 71
At age 71, this Charlie's Angel still wants to appear heavenly for her family — and she's credited her granddaughter for helping her stay in shape.
"At this point in my life, I'm not going to be a slave to working out," explained Jaclyn Smith to First For Women. "If I'm asked if I want to work out or hold my granddaughter, she comes first. But when I play with her or hold her in my arms, I'm instantly more aware of the muscles I need to work on and build. That little girl gives me the motivation to do it."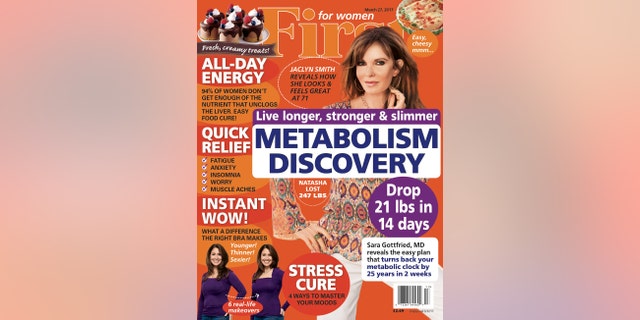 CHERYL LADD: 'CHARLIE'S ANGELS' CHANGED EVERYTHING
"So now I do circuit training," Smith added. "It's a mix of weights, stretches and core work — a lot of planks! They keep my core and lower back strong. I may add an arm or leg lift with the plank so it's not just stagnant."
And while Smith is determined to be fit, she also told the magazine her main focus is spending time with loved ones.
"I think as you get older, the balance of things is more important," said Smith. "I don't want to miss the moments. If anything recharges me or keeps me sane or keeps me grounded, it has to be my family. I don't know how you make it if you don't have your loved ones. To have a sense of the value of time and loved ones is the best part of life."
FOLLOW US ON FACEBOOK FOR MORE ENTERTAINMENT NEWS
That also explained why Smith chose to create Spencer by Jaclyn Smith — a new infant clothing collection — with her daughter Spencer so they can spend more time together.
"One of the joys right now is watching my daughter be a mother, and she is such a good one," added Smith. "My granddaughter, Bea, smiles all the time. It's like a gift from the heavens."
First For Women is currently on newsstands.