Hollywood Oscar suite focuses on wounded warriors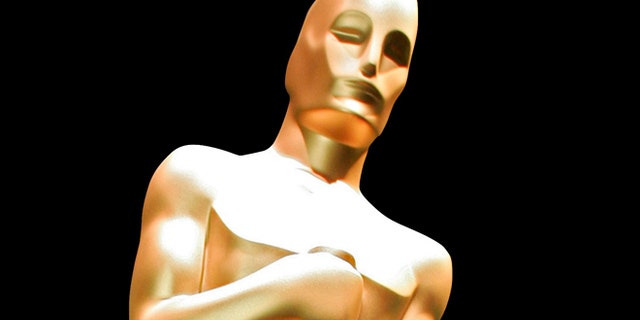 NEWYou can now listen to Fox News articles!
LOS ANGELES – The Academy Awards always spawns a slew of style and gifting suites designed to provide Hollywood stars with free products, beauty treatments and exotic vacations. But this year there is one with a larger goal in mind: to raise awareness for wounded servicemen and women, and treat those who sacrifice their lives to serve our nation to a little star-style pampering.
The Wounded Warrior Project Style and Beauty Suite, taking place in Hollywood on Friday, seeks to connect some of the biggest names in film, television, music and sports – from shows such as "Private Practice," "American Idol" and "NCIS" – with injured service members to provide a true Hollywood experience. The nonprofit organization, whose mission is to honor and empower Wounded Warriors, will bring veterans and their families to the heart of Los Angeles to enjoy a much-deserved day of appreciation for their selfless and brave service ahead of the Oscars this Sunday.
"It really means a lot that folks have been going out of their way to ensure that warriors feel appreciated for the services and the sacrifices that they make to this country on a daily basis," said Norbie Lara, a WWP Alumni who lost his arm in a 2004 firefight in Iraq and who will be speaking at the event.
The event will feature beauty treatments, spa services, styling and gifting during the industry's most celebrated week as warriors and their families enjoy an eventful day while being catered to by their celebrity hosts including Elliott Yamin, Jake Pavelka, Jenifer Lewis, and Lorenzo Lamas. Servicemen and women and their families will also go home with gift bags full of donated products from the likes of Amrita Signh, ClifBar, GoGo Squeez, Make My Day Beautiful and UlyssesPress.
"You can just see on the various celebrities' faces and seeing how they are really taken aback in the presence of injured service members and really seeing the sacrifices that they have made. It is quite an experience to see that," Rebecca Melesky, Communications Director at Wounded Warrior Project said. "And from a warrior perspective, they are just appreciative of the support."
Even the restaurant catering the event, Ciao!Cristina, is owned by a disabled veteran -- Allan O'Donovan.
"And his servers are two female and one male Iraq war vet," noted Amy Malin, founder of Trueheart Events, which is coordinating the day. "We think it is really special that we have an older veteran helping to honor the next generation of veterans at our events."
And while Hollywood is often perceived as being out of touch with reality, Malin said the outpouring of support could not have been more profound.
"Everyone that we have reached out to wants the opportunity to thank these servicemen and women face-to-face for everything they have done for our country," she said. "We've had sponsors fly in from all over the world, it is a really special day – to be able to rally around our injured service members and show them the support they truly deserve."
Follow @holliesmckay on Twitter.