Henry Cavill reportedly out as Superman for DC's upcoming slate of movies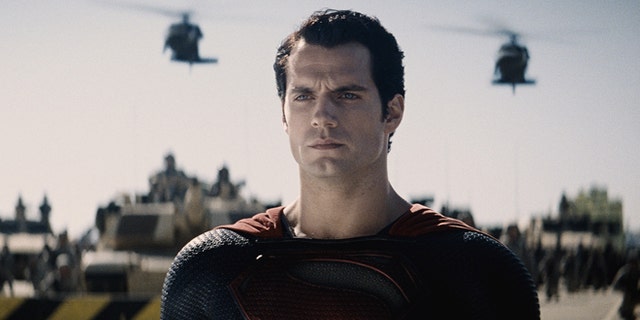 NEWYou can now listen to Fox News articles!
The world of DC superheroes will reportedly have to get along without Henry Cavill's Superman. According to multiple reports, the star has parted ways with Warner Bros. and will not be featured as the Man of Steel in any upcoming movie ventures.
It's worth noting that other DC comics heroes that shared a screen with Cavill in the critically panned "Justice League" will continue with their characters. Gal Gadot will reprise her role as "Wonder Woman" for the fourth time in "Wonder Woman 1984" set for 2019, Jason Momoa will headline "Aquaman" this December and Ezra Miller is reportedly still on board for a "Flash" movie due to shoot in 2019.
Cavill, however, is stepping away as the most important figure in the lineup of heroes. According to The Hollywood Reporter, negotiations for Cavill to appear in a cameo in the upcoming connected feature "Shazam!" broke down due to scheduling conflicts with "Mission Impossible: Fallout." Things reportedly devolved from there and now it seems that the studio is poised to go in a completely different direction with the Kryptonian lore.
Representatives for Cavill did not immediately responded to Fox News' request for comment.
"While no decisions have been made regarding any upcoming Superman films, we've always had great respect for and a great relationship with Henry Cavill, and that remains unchanged," the studio said in a statement.
According to Deadline, the studio is eyeing a "Supergirl" movie thanks to the success of the CW series of the same name. Per the comic book storyline, Supergirl, Superman's cousin, was a teenager when their home planet of Krypton was destroyed. As a result, her timeline would mean Cavill's character would be an infant for any relevant origin story. The outlet previously reported that "22 Jump Street" scribe Oren Uziel is working on a "Supergirl" film script.
The news of Cavill departing the role comes just after Netflix announced that he will star in the eight-episode series "The Witcher" based on the popular book and video game franchise. He'll play Geralt of Rivia, a monster hunter in the fantasy epic.
Cavill first donned the red cape in the 2013 movie "Man of Steel." He reprised the role again three years later to battle Ben Affleck's Batman in "Batman v. Superman: Dawn of Justice." His final appearance of the character was in 2017 for "Justice League."
It's worth noting that Affleck has been long rumored to step away from the role of Bruce Wayne, especially given his recent rehab stint for alcoholism. Although nothing is confirmed, many believe he will not be leading Matt Reeves upcoming standalone "Batman" film. However, there's no word yet on who would replace him as the third actor to play the caped crusader in less than a decade.
The Associated Press contributed to this report.