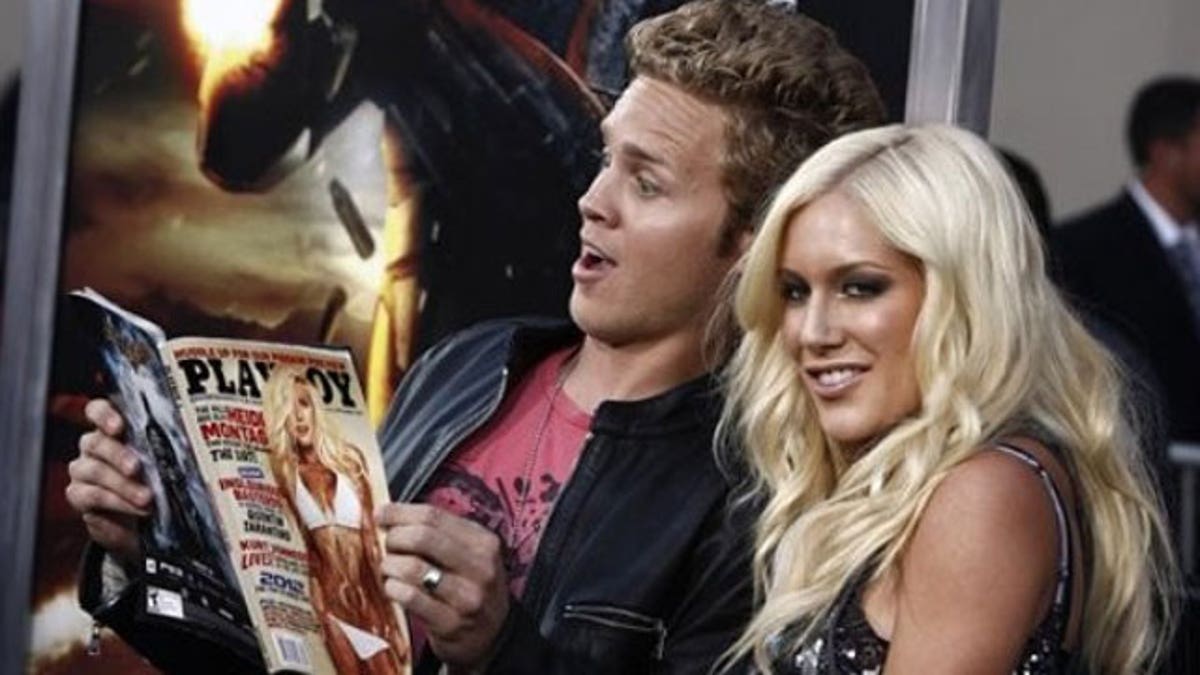 Last Tuesday, "The Hills" starlet Heidi Montag left many a little confused after tweeting, "I am not Heidi Pratt, I am Heidi Montag" - but as it turns out, the 23-year-old is reportedly leaving her husband of 19 months, Spencer Pratt.
"Heidi is looking to move out due to all the fake bad press that Spencer controls. She's tired of it and is looking for a place and wants to focus on her acting career," a rep for Montag told TMZ, adding that she's currently searching for her own home in Malibu.
It certainly has been a tumultous marriage for the two - just recently they called the cops on Montag's mom who apparently showed up at their house uninvited, and earlier this year Pratt found himself in deep trouble for allegedly making terroristic threat against producers of the MTV reality show.
And a few weeks ago, a rep for Pratt told Pop Tarts that the two were doing their best to stay out of the spotlight in an attempt to restore their not-so-positive public profile.
"Due to all the negative press lately, they have decided to lay low for a while," said his rep.
A source close to the couple isn't surprised by the split, but surprised Miss Montag is finally making the move.
"I'm so happy for her," said our insider. "He was such a bad influence."
Another Pratt family friend agreed.
"I think the American public would agree they're better off apart. Heidi is off in her own crazy little world and Spencer is certifiably insane," said the source. "Heidi was his little puppet and its great that she is finally (separating from him). Their relationship always seemed so forced."
Deidre Behar contributed to this report.