Heather Locklear charged for assaulting police officer and EMT: report
Heather Locklear has reportedly been hit with three new charges stemming from her arrest in which she allegedly assaulted police office and an EMT.
According to TMZ, the troubled actress was charged Thursday with one misdemeanor count of interfering with a law enforcement officer and two counts of misdemeanor battery for allegedly attacking first responders.
How Heather Locklear went from TV's hottest actress to struggling star
Ventura County Superior Court records show that Locklear will have a misdemeanor pre-trial hearing on Thursday as well.
Locklear was arrested in February for felony domestic violence and battery on a police officer after an ensuing fight with her boyfriend at her home in Los Angeles.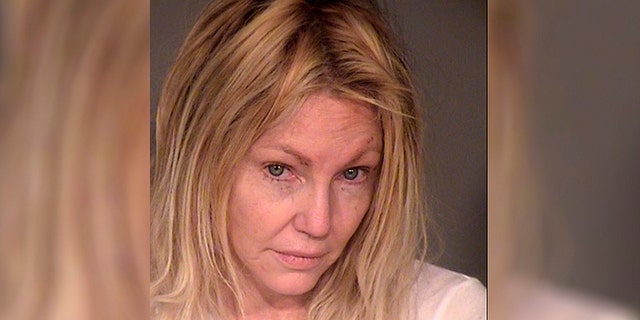 She was charged with five criminal counts in that case, but was not charged with hitting her boyfriend despite being arrested for the offense.
In June, Locklear was hospitalized and placed on a 5150 psychiatric hold after she allegedly choked her father and struck her mother.
The "Melrose Place" alum voluntarily entered rehab following her release.
Locklear is best known for appearing on "Dynasty" and "T.J. Hooker" in the 1980s and "Melrose Place" in the 1990s. She was arrested after the incident in February and posted her $20,000 bail.
She had issues with substance abuse in the past and most recently entered rehab last year. She was arrested previously in 2008 on suspicion of driving under the influence. However, the charges were later dismissed.
She was sentenced at the time to three years of informal probation and ordered to pay $700 as a fine and to take a driving safety class.
Fox News' Leora Arnowitz contributed to this report.