Harvey Weinstein being investigated police in New York, London
NEW YORK – Harvey Weinstein is being investigated by police in New York and Londn for alleged incidents of sexual assault.
In New York, police are looking into a 2004 incident, and the NYPD is are searching for anyone who may have been victimized by the movie exec, an NYPD spokesperson told Fox News on Thursday.
"Based on information referenced in published news reports the NYPD is conducting a review to determine if there are any additional complaints relating to the Harvey Weinstein matter," stated J. Peter Donald, of the NYPD's DCPI. "No filed complaints have been identified as of this time and as always, the NYPD encourages anyone who may have information pertaining to this matter to call the CrimeStoppers Hotline at 1-800-577-TIPS."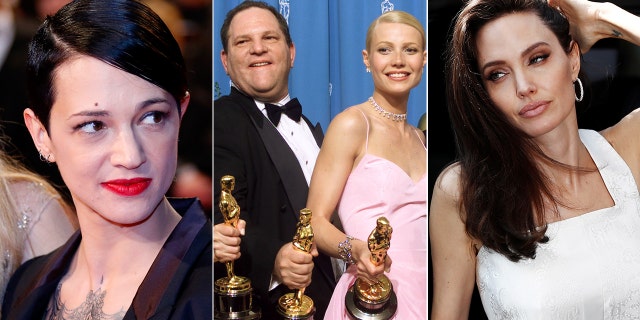 Meanwhile, London's Metropolitan police force said it had received an allegation of sexual assault from the Merseyside force in northwest England.
Merseyside police says the allegation was made Wednesday and concerns "an alleged sexual assault in the London area in the 1980s."
In recent days, women have been speaking out to accuse the former Miramax exec of sexual assault, rape and harassment.
"I said, over and over, 'I don't want to do this, stop, don't….He's a big guy. He overpowered me"
Among the allegations is Lucia Evans, who claims she met Weinstein in New York in 2004 while she was a college student. She told the New Yorker she first encountered the mogul at the club Cipriani Upstairs and later went to a meeting at his office with the promise of being in one of his films.

Evans claims that Weinstein quickly became aggressive towards her, forcing her to perform oral sex on him.

"I said, over and over, 'I don't want to do this, stop, don't….He's a big guy. He overpowered me," the 34 year old told the New Yorker.
"The NYPD is investigating an allegation of sex assault from 2004," the NYPD told Fox News.
New York State does not have a statute of limitations against sex crimes.
The Hollywood Reporter claims Weinstein has retained criminal defense attorney Blair Berk. Berk has not return Fox News' request for comment.