Hank Williams had a little-known funny side despite being recognized as a 'sorrowful, lonely person,' claims daughter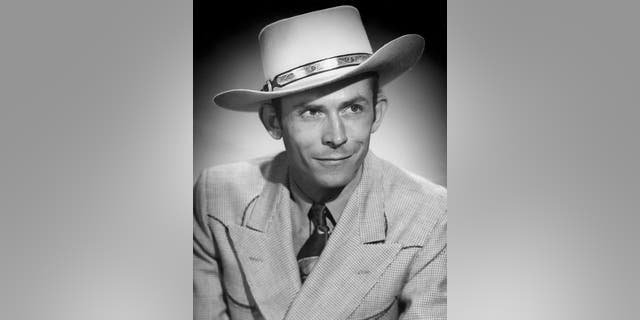 Jett Williams grew up listening to the songs and stories that helped shape the identity of her father, country crooner Hank Williams.
While the music icon has been long depicted as a hard-drinking tragic genius who died suddenly in 1953 at age 29 in the back seat of his powder-blue Cadillac, his singer-songwriter daughter recently told Closer Weekly the beloved patriarch's life wasn't always tumultuous.
"A public perception of my dad would have him a very sorrowful, lonely person that drank and was depressed," said the 65-year-old. "But if you look at his music — 'Hey, Good Lookin,' 'Jambalaya,' — all of those are tongue-in-cheek, happy songs. He had a great sense of humor, and there are great stories told about him."
Jett was born five days after the Alabama native's passing under mysterious circumstances. While some reports claimed Williams' death was caused by heart failure or a heart attack, The New York Post shared the rail-thin entertainer was reportedly drinking when he was given a shot of B12 and morphine by a hotel doctor to cope with chronic back pain during a non-stop touring schedule.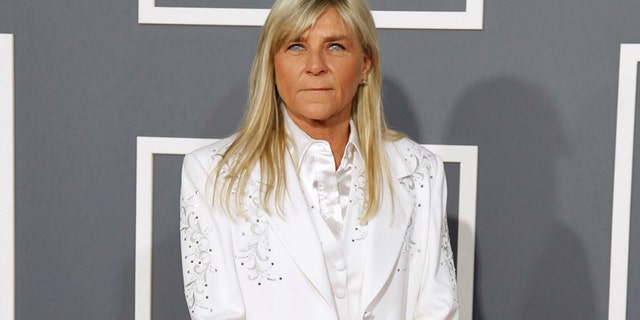 Jett doesn't deny that her famous father privately battled demons. Still, she insisted Williams possessed a caring, generous side that has been long overshadowed by his rebellious persona.
Jett vividly recalled one phone call she received from a DJ who'd known the entertainer.
"His child had been born with a cleft palate and he told me, 'Your dad called me and said, 'I'm going to send you a blank check, and whatever that baby needs, you just fill it out,'" she said.
Williams' steel guitarist Don Helms also told Jett that the singer "loved a good joke."
"My dad had a cigar box he called 'The Cussing Box,'" said Jett. "He told [his band], 'You all boys and myself, we have to clean up our language!' When they swore, they put a quarter in the box. Once, when they were running late to a show after getting lost, Hank took out $5 and stuck it in the cuss box, saying, 'I'm going to need every damn one of them!'"
Despite Williams' charm, Nashville's Grand Ole Opry, the gold standard for any country singer, reportedly resisted booking him due to his reputation for heavy drinking. Still, they couldn't deny his growing popularity.
"He went on and he got six encores," said Jett. "They called him the 'Lovesick Blues' boy," which became one of his signature songs.
Jett has always wondered if Williams' quest to stay on top ultimately led to his downfall.
"If you're drinking and taking drugs, how do you write all that music?" she said. "You also have to remember how much pressure was on him. Everybody's expecting him to write a hit song every week. He's got his mother, he's got [first wife] Audrey, he's got my mother [Bobbie Jett], all of that pressure."
Williams' shocking life and death, as well as his numerous hit songs, also left a lasting impression on Hollywood. The Los Angeles Times noted Williams has inspired numerous films, including 1964's "Your Cheatin' Heart" starring George Hamilton, 1972's "Payday" with Rip Torn, as well as 2015's "I Saw the Light" with the unlikely British actor Tom Hiddleston.
Closer Weekly revealed that after Williams' death, his mother Lillie adopted Jett. After Lillie died, an Alabama couple adopted the then 2-year-old. She wouldn't discover her father's identity until the '80s. In 1985, she successfully sued for her rights as one of Williams' heirs. In 2010, she accepted a Pulitzer Prize for songwriting on her father's behalf.
"If you ask who influenced Bruce Springsteen, Bob Dylan, Norah Jones… he's still influencing music," said Jett. "The lyrics are just like a painting. He could write a song so when somebody hears it, they felt like, 'He wrote that song for me.'"
Jett is now hoping new audiences will discover Williams for the first time.
BMG Worldwide, the music company that has worked with notable artists, including David Bowie, David Crosby and John Legend, just to name a few, has signed on as Williams' new label.
"I am hoping that this will allow him to reach another generation," she told the magazine. "It just goes to show you, 65 years after his death, he's still out there!"