Han Solo jacket from 'The Empire Strikes Back' to go up for auction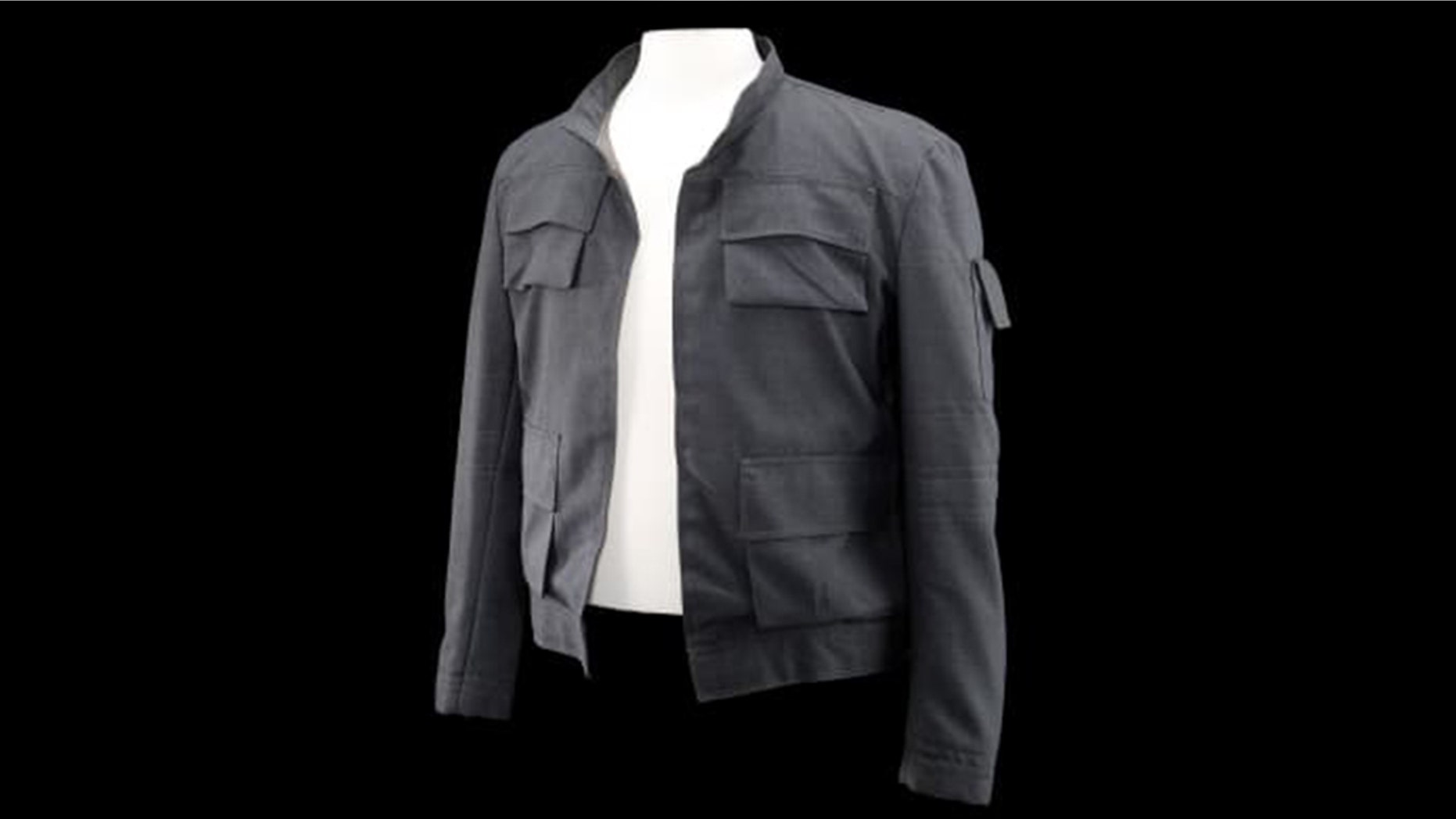 Movie lovers will be able to bid on a Han Solo jacket from "The Empire Strikes Back" at an auction this fall.
U.K.-based memorabilia company the Prop Store, which is organizing a September auction, offered details about the item and its use in the 1980 sci-fi movie.
"This exact ... Solo jacket was used for sequences on Cloud City and screen matches numerous shots in the film," the company explained on its website.
The winning bid may not be cheap: the company predicts it could fetch up to 1 million British pounds ($1.3 million).
It also explained the reasoning behind the jacket's hue.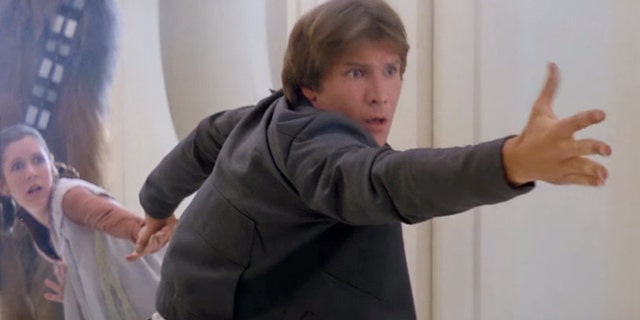 ALICIA SILVERSTONE SAYS NEW 'CLUELESS' FILM UNLIKELY 
"Several colours were considered before the final design was selected, in consultation with George Lucas and director Irvin Kershner. Although it appeared navy blue in the film, the jacket is deliberately a blue-grey colour," the company said.
The piece was created by British costume designer John Mollo, who, according to the company, "stated that blues tend to appear black on film, and for that reason a garment intended to read as blue needed to be made in a lighter colour."
The item is one of more than 600 costumes, original movie scripts and props up for auction Sept. 20 at London's BFI Imax.
Other items to be sold at the auction include a light saber from "Star Wars Episode III: Revenge Of the Sith," actor Johnny Depp's costume from the 1990 film "Edward Scissorhands" and a hat worn by Tom Hanks in Forrest Gump.
'THE SANDLOT' PREQUEL REPORTEDLY IN EARLY STAGES OF DEVELOPMENT
Back in June, another item connected to Solo made headlines.
At the time, Ripley's Believe It Or Not bought a Solo blaster from the 1983 movie "The Return of the Jedi" for $550,000 at an auction in Las Vegas, Julien's Auctions said.
The weapon was part of a collection from the U.S. art director on the film, James L. Schoppe.
The Associated Press contributed to this report.