Giuliana Rancic slammed for skinny look at Daytime Emmys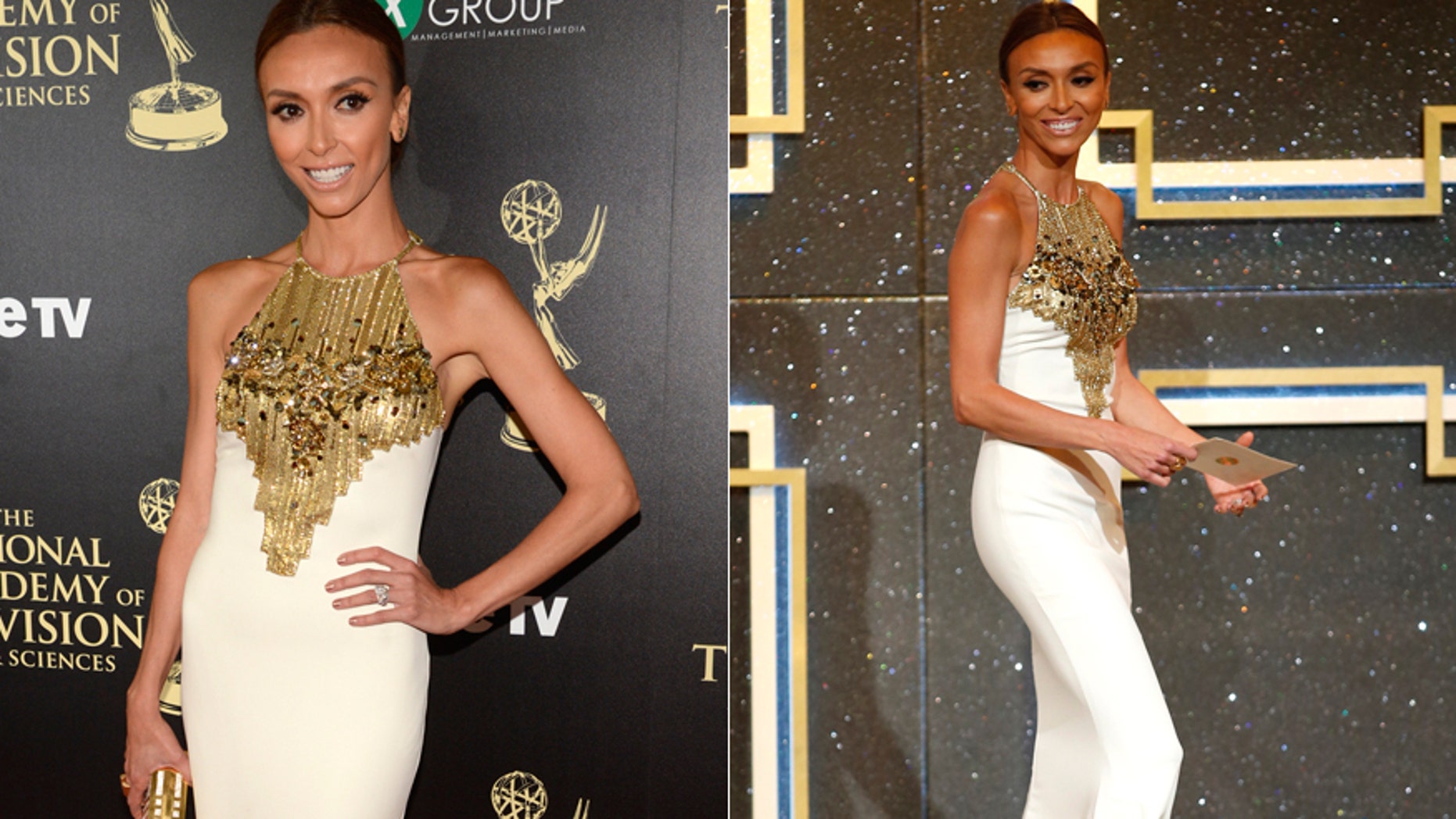 E! News host and reality star Giuliana Rancic won big when she took home the Fan Favorite award at the Daytime Emmys, but the "Fashion Police" star barely had time to celebrate before social media users took to the Twitterverse to criticize her skinny appearance at the awards show.
Rancic wore a white Badgley Mischka dress she said she let the fans pick via social media, but it seems the dress didn't go over well with all the viewers.
"They chose my white gown that I wore to the Daytime Emmy Awards and told me to go easy on the eye makeup," she revealed, according to E! News.
But some users took to Twitter to speak out about her skinny figure.
"Love you Mrs. Rancic, but you need to get some more food, tooo [sic] skinny," one user wrote. Another directed the criticism to E! News, writing, "if she were anyone else, you'd be talking about her eating disorder and the fact that she's so skinny."
Rancic has dealt with criticism in the past for her slim body. She opened up about the issue to E! after she was slammed for looking skinny in a black dress last year. The starlet said she just has a fast metabolism.
"All these people were commenting, 'She's so skinny, eat a sandwich, eat a burger, and it was interesting," she said.
Rancic, a breast cancer survivor, called rumors of an eating disorder "laughable" and said she doesn't get upset by the comments because there is no truth to them.