Gisele Bundchen blames husband Tom Brady's receivers for Super Bowl loss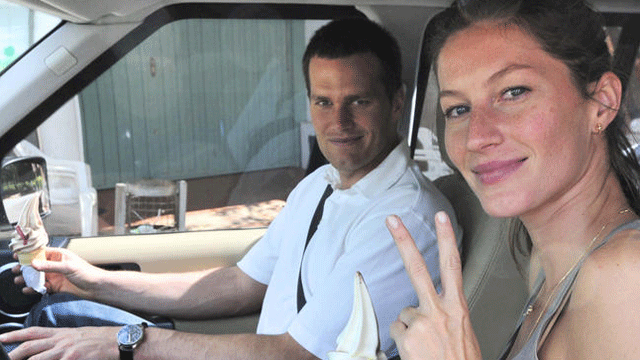 Supermodel Gisele Bundchen had no qualms in telling friends who she thought was to blame for her husband Tom Brady's New England Patriots' Super Bowl defeat.
His receivers.
Standing at an elevator after the game with some other Patriots' wives and hangers-on, Gisele was videotaped -- over the loud taunts of heckling New York Giants fans -- saying "I can't believe they dropped the ball so many times. My husband can not f**king throw the ball and catch the ball at the same time."
She may have a point.
Several of Brady's dropped passes, especially in the crucial fourth quarter, had indeed looked catchable. New England ended up losing to New York 21-17.
Brady, for his part, was much more diplomatic when asked about a crucial drop by the usually sure handed Wes Welker, saying the two had simply failed to connect.
"Wes is a phenomenal player and a teammate," Brady said. "I love that guy."
Of course Bundchen failed to mention Brady's brain freeze on his team's first possession, when her husband threw a pass from his own end zone to nobody in particular, leading to an intentional grounding penalty, which led to a safety and the first points of the game for the Giants.
Bundchen was mocked earlier in the week when an email she sent to friends urging them to pray for her 'Tommy' got leaked to the press.
Bundchen and Brady married in 2009, and she may be the only NFL wife who makes more than her husband. The two just moved into a $20 million mansion in Brentwood, California.