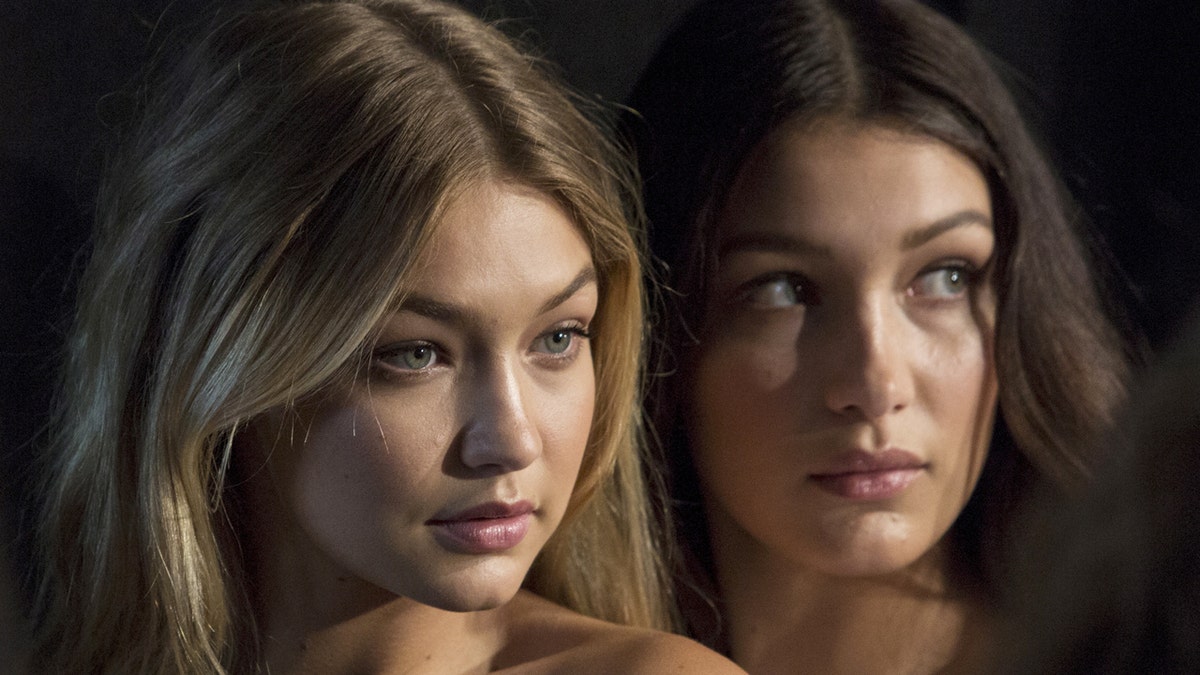 Gigi and Bella Hadid are getting torn apart by fans on social media for a new photoshoot that shows the model sisters intertwined while posing nude.
On Tuesday, British Vogue released its March 2018 dual cover featuring the glowing modeling sister duo. But inside the magazine, the sisters' provocative photo of the two posing nude with their legs wrapped around each other has garnered criticism.
Fans called the racy photo "creepy," "weird" and "disturbing" with some users saying the image was crossing a line and hinting at an incestual relationship.
Twitter users also found fault in the magazine's apparent Photoshopping. Some fans charged that British Vogue Photoshopped Bella's face to the point where the famous model was unrecognizable.
One user said, "That is #Bellahadid?? Are we sure? The cover is disturbing..very very disturbing.. #Gigihadid #VOGUE #NewVogue #britishvogue."
Another laughed at the cover and tweeted, "Bella... doesn't even look like herself lol."
But despite the backlash, the daughters of Yolanda Hadid, celebrated their first time dual cover on social media by sharing the cover images on Twitter and Instagram.
Gigi tagged her sister on Instagram and said, "Very honored to be your March cover girl @britishvogue @edward_enninful with my sissy @bellahadid on a second cover."
Bella shared a longer message thanking Versace for their twin ensembles as well as her hair and makeup teams, but the model didn't forget to thank her sister as well.
"All my love to you sweet, sweet @edward_enninful and all at @britishvogue for having my beautiful sissy @gigihadid and I share the March cover showing how similar we really are."
In the issue, Gigi, who is only 18 months younger than Bella, revealed that she is the more protective sister even though Bella is older.
"She's one of the only people I'll get aggressive for," Gigi admitted. "She makes me so proud. I would do anything for her."
This month, Fox News interviewed Yolanda Hadid who told Fox that the secret behind her daughters' success is their authentic and good personalities.
"Like I always say to my girls, there [are] a million girls who are as beautiful as you are and deserve success as much as you do," Hadid said. "So how are you going to set yourself apart? And in my opinion, that's to be a good person, be kind to everybody, be the hardest working girl on set and be authentic. And it has worked for them."