George Foreman praises Trump, slams Colin Kaepernick and Kevin Durant
The world's most famous grill maker just grilled two of today's most famous athletes.
George Foreman took down Colin Kaepernick and Kevin Durant on a podcast Monday, saying neither the football nor basketball star is patriotic.

Foreman, 68, spoke out on the "Offended America" podcast, offering that those who refuse to stand for the national anthem, like Kaepernick, are just looking for attention.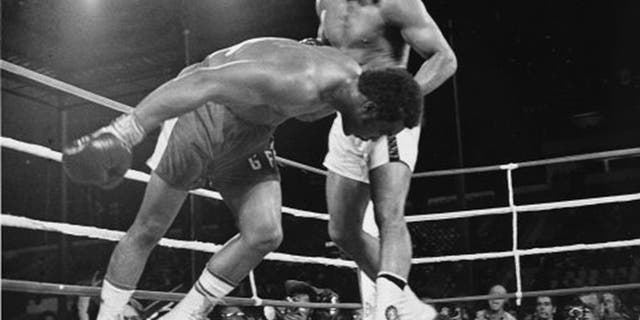 NUDE PHOTO HACK HITS MORE STARS
"I love the United States," Foreman said. "They [Kevin Durant and Colin Kaepernick] haven't been brought up with people who were patriotic."
He added, "A lot of people died so that they can have that privilege."
Kevin Durant spoke out recently saying he would not go to the White House if the NBA champion Golden State Warriors are invited.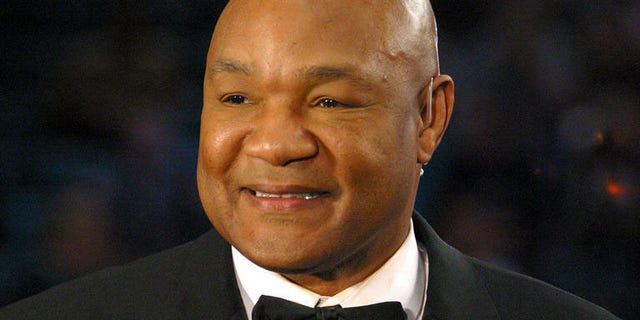 ROBERT DENIRO CALLS TRUMP A 'RACIST' AND A 'FOOL'
"I don't respect who's in office right now," he said.
Foreman said all athletes during his heyday were appreciative of the privileges to which they had been born.
"We came in the era we were patriotic. The greatest day of my life was when I put on the colors, representing the United States," he said, referencing his time competing in the Olympics.
The former boxer also said during the podcast that he credits Trump for helping him out of his bankruptcy by sponsoring a Pay-Per-View fight in 1991.
Foreman said Trump is "a good president."