George Clooney's Bride-To-Be Worked For Supreme Court Justice Sonia Sotomayor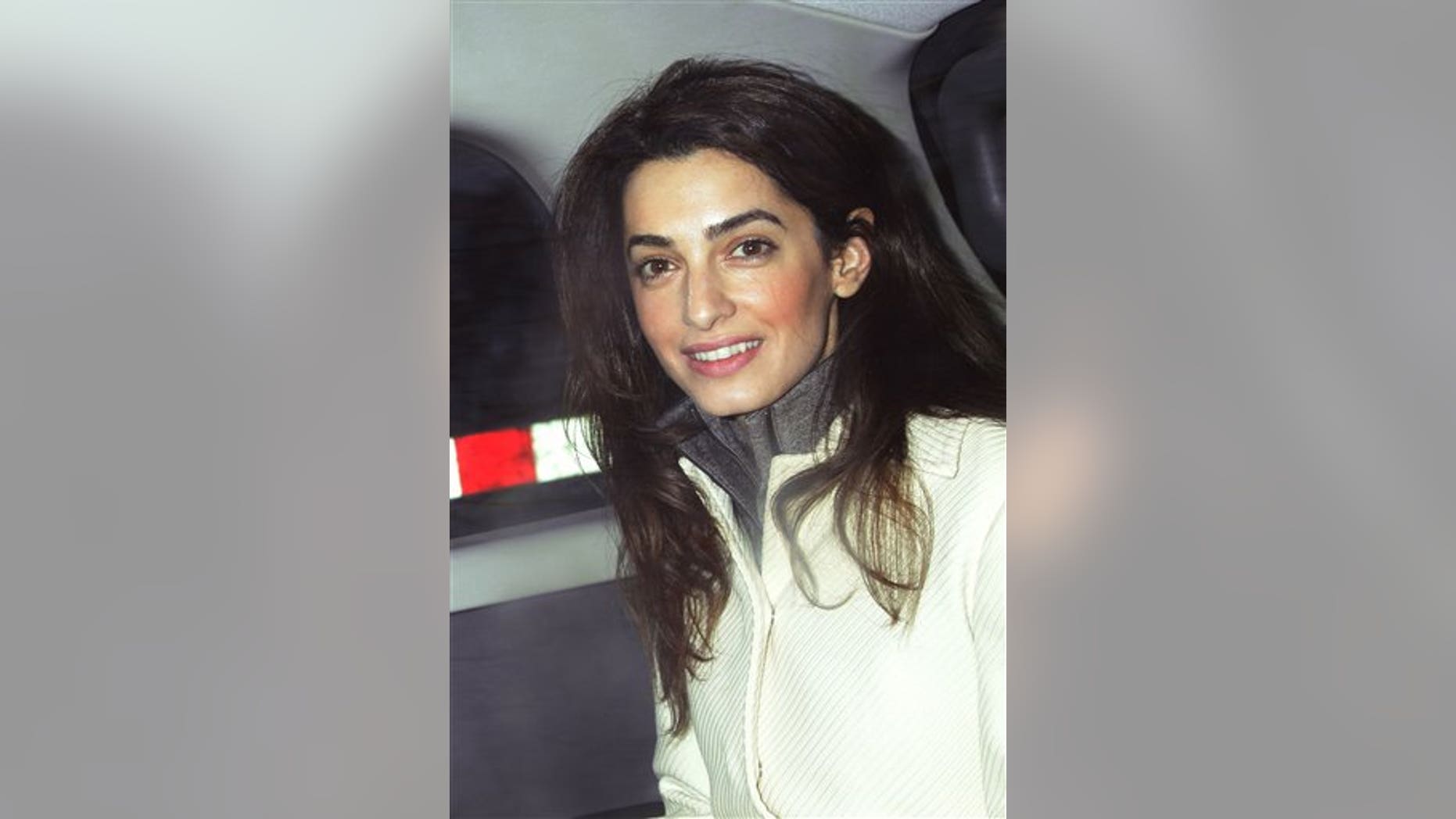 Don't be surprised if among the guests to the nuptials of movie star George Clooney and human rights lawyer Amal Alamuddin is none other than U.S. Supreme Court Justice Sonia Sotomayor.
Alamuddin, who is 36 and is now most known as the woman who made Clooney's aversion to marriage evaporate, worked for Sotomayor when the Supreme Court's first Latina was a judge on the U.S. Court of Appeals for the Second Circuit in New York.
The Beirut-born barrister attended the New York University Law School after receiving her English law degree at Oxford University. She was admitted to the New York Bar Association in 2002.
Alamuddin, who works for the London-based law firm Doughty Street Chambers, is a star herself in the world of law.
She has advised United Nations former secretary-general Kofi Annan on Syria, represented Ukraine's ex-prime minister Yulia Tymoshenko in challenging her detention before the European Court of Human Rights, and represented WikiLeaks founder Julian Assange in extradition proceedings.
Alamuddin's face – and her long, thick black mane – became ubiquitous in celebrity gossip magazines and websites when she was first seen in public last October leaving a London restaurant with Clooney, whose love life long has been a source of fascination for Hollywood news junkies.
At the time, Clooney, who is 52, went out of his way to pan rumors that the two were an item, telling People magazine that the reports were "all made up."
His representative told People magazine in October that rumors of his dating Alamuddin, and actress Katie Holmes, were silly and untrue.
Clooney's representative said the actor was not "dating Katie Holmes – he simply hugged her at a premiere – nor is he the new boyfriend of Amal, who he is working with on a [surveillance] satellite program over Syria."
But later, in February, Clooney took Alamuddin as his date to a White House screening of his film "The Monuments Men," and after that the two were photographed vacationing together in different parts of the globe.
In recent days, her London law firm issued a statement congratulating her on her engagement.
Alamuddin also speaks Arabic and French fluently, according to the firm's website. She recently took down her Twitter page.
Follow us on twitter.com/foxnewslatino
Like us at facebook.com/foxnewslatino