George Clooney slams Woody Allen's 'witch hunt' comment after Harvey Weinstein scandal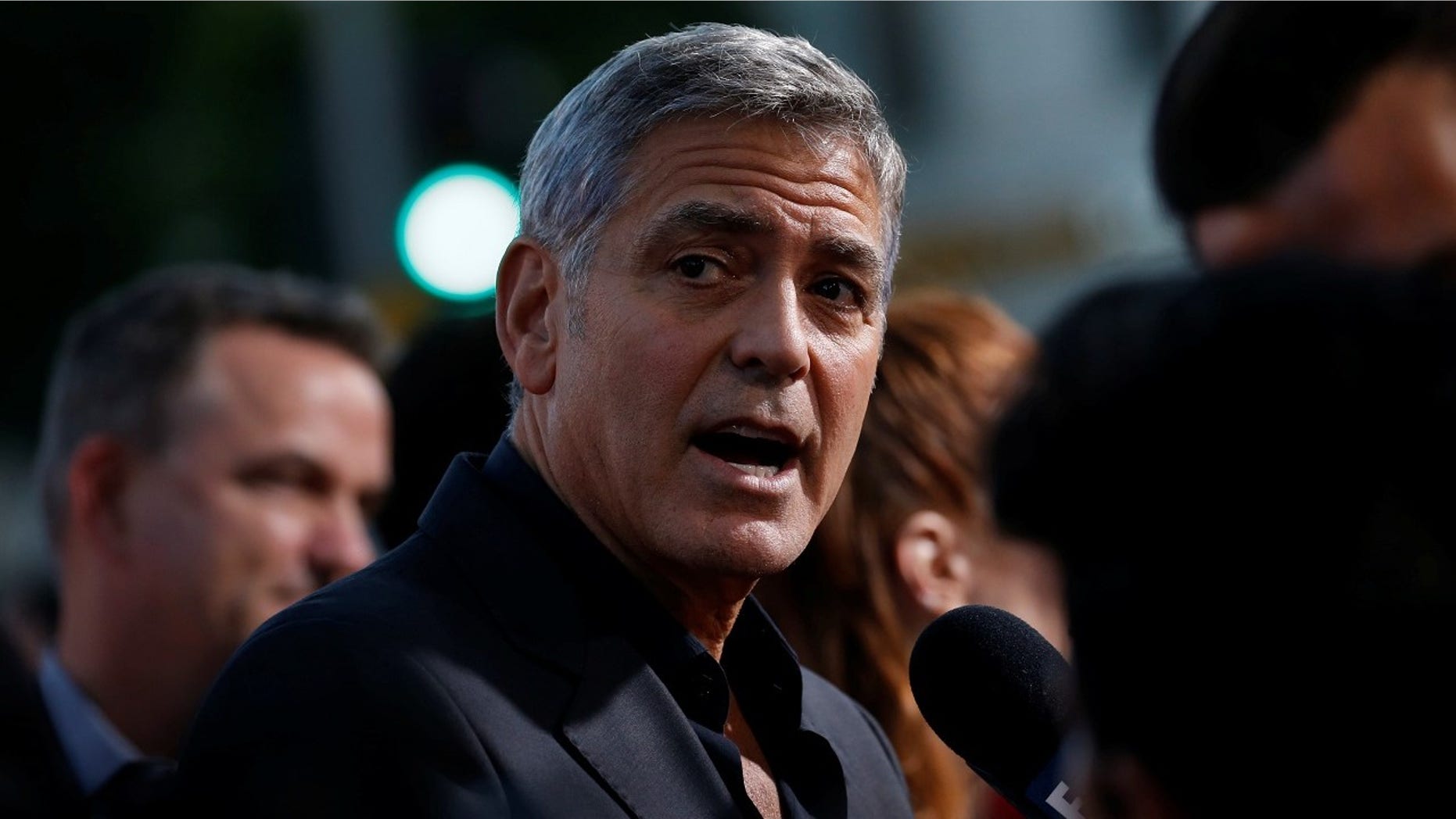 George Clooney spoke out again on Sunday about recent sexual harassment stories in Hollywood and lambasted Woody Allen for saying the Harvey Weinstein scandal created a "witch hunt atmosphere."
The 56-year-old actor spoke to reporters at the premiere of "Suburbicon," which he directed, and said he hopes the sexual assault and harassment stories being told by women in the entertainment industry will lead to change, according to The Hollywood Reporter.
"What we hope is this is a watershed moment for society where women feel safe enough to talk about this issue, feel believed and where men who are committing these crimes [and] violations don't feel safe and feel as if they do these things they're going to be outed, sued and may even get litigated and go to jail for it," Clooney said.
"If we can get to that point then we actually succeeded. This thing won't end up just being Harvey Weinstein jokes in three months," he added.
Clooney also said it was a "stupid thing" for Woody Allen to say it was important for the public to avoid a "witch hunt atmosphere" following dozens of sexual allegations against Weinstein. Allen told the BBC that the allegations against Weinstein are "very sad for everybody involved," but cautioned the public to avoid a "witch hunt atmosphere" where "every guy in an office who winks at a woman is suddenly having to call a lawyer to defend himself."
GEORGE CLOONEY 'HEARD RUMORS' FOR YEARS ABOUT HARVEY WEINSTEIN'S ALLEGED 'INDEFENSIBLE' BEHAVIOR
Clooney responded, "The reality is it's not a witch hunt to these women who were trapped in a hotel room and told they were going to get a part and then suddenly here comes Harvey Weinstein in his birthday suit. That's an assault. It's not just Hollywood it's all of society and we're going to have to come to terms with it because we haven't yet."
The actor also said it was "infuriating" to hear that stories about sexual assault allegations were quashed previously until now and that the issue remained not only in Hollywood.
Days after the New York Times published its bombshell report on Weinstein, Clooney admitted he heard "rumors" about the producer's alleged sexual misconduct for years but took them "with a grain of salt." He then added Weinstein's alleged actions were "indefensible."
Weinstein helped launched Clooney's career as an actor in "From Dusk Till Dawn." The two have known each other for 20 years.