George and Amal Clooney expecting twins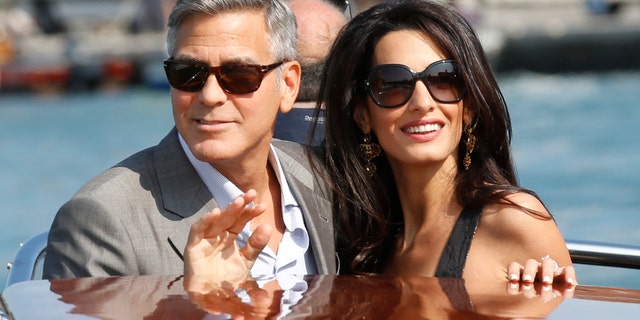 George and Amal Clooney stole the spotlight from Beyonce and Jay Z by annoucning they too are expecting twins.
The Clooneys are expecting twins in June, Julie Chen said Thursday on CBS' "The Talk." George Clooney told Chen in late January that his wife, a human rights attorney, was pregnant, "The Talk" host said.
"Congratulations are in order for George and Amal Clooney," Chen said. "'The Talk' has confirmed that the 55-year-old superstar and his highly accomplished 39-year-old attorney wife are expecting twins."
The Clooneys' news followed Beyonce and Jay Z's announcement last week that the superstar singer is expecting twins.
George Clooney's publicist didn't immediately respond to a request for comment.
The children will be the first for the couple, who married in 2014.
The Associated Press contributed to this report.