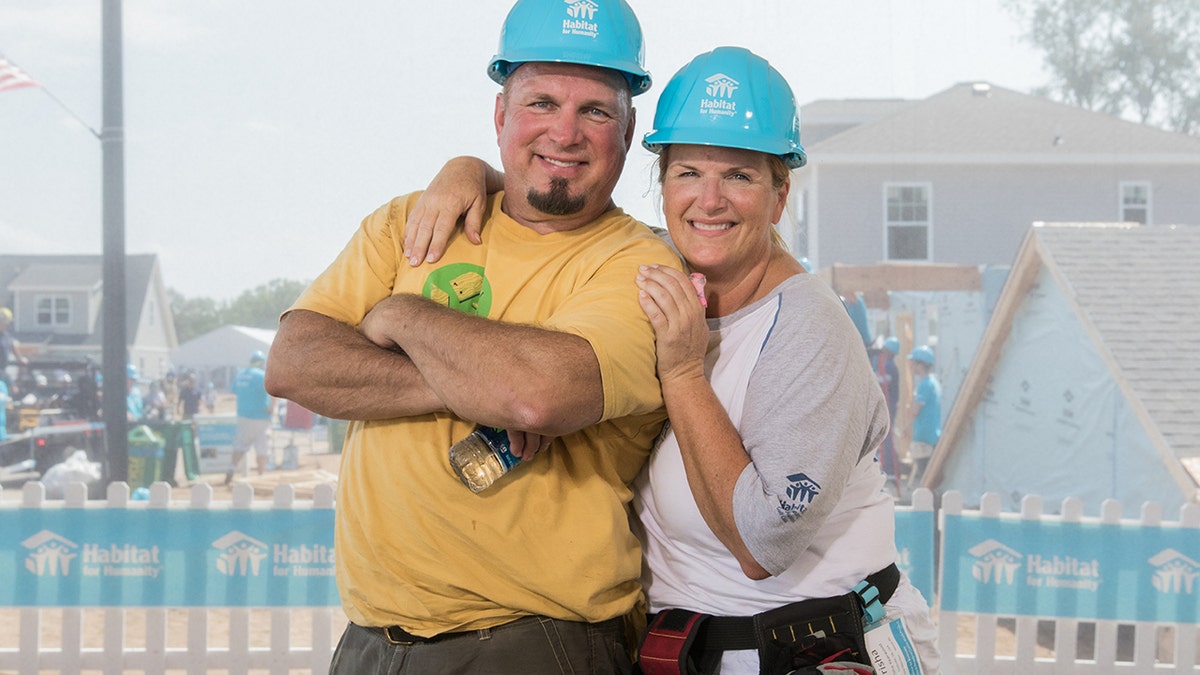 Garth Brooks and Trisha Yearwood may be two of the biggest names in country music, but that doesn't stop the married couple from "getting their hands dirty."
The country superstars have been working with Habitat for Humanity for the past 10 years to help build homes for those in need. They told Fox News it's the most "rewarding" work they've ever done.
"There's so many great organizations and ways for you to give back to your community," Yearwood told us. "But actually getting inside the new home, getting your hands dirty, getting in there, that's the most rewarding thing."
Brooks echoed his wife's comments, telling us it's his privilege to help others.
"It doesn't matter how old or young you are ... [having] a roof over your head ... it's a basic human right. It's not a handout, it's a hand up."
Brooks, 56, and Yearwood, 53, became involved with the organization in 2007 after a fan wrote the "Friends in Low Places" singer to come help build homes in New Orleans after Hurricane Katrina.
"That was the beginning for us. We really learned about Habitat and the more we learned, the more we loved them," Yearwood said.
Now the couple spends one week a year helping build houses. Their most recent project with Habitat for Humanity was in South Bend, Ind., during the last week of August, when they worked alongside former President Jimmy Carter and former first lady Rosalynn.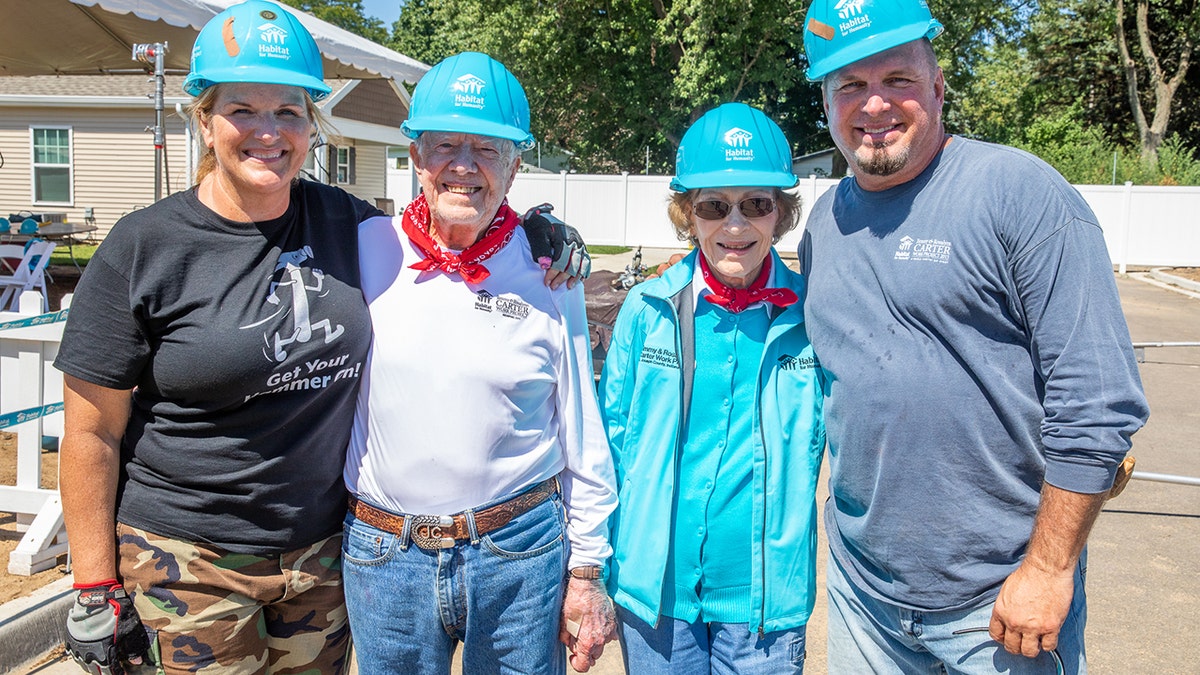 Despite their busy touring schedules, the couple said they find a way to make both their work with Habitat and their marriage a priority.
"It's all about what is your priority," Yearwood shared. "It's what you want for yourselves. We're in a position where we can make a lot of the decisions of what we want our lives to be [and] we want to do everything we possibly can together. We carve out that one week a year and we look forward to this."
Brooks added, "We do it together. The truth is, this isn't just a statement or [me] being mushy, but I find that anything in my life, I don't get as great results than when I do it with her."