'Game of Thrones' Season 8 teased by 'Solo' actress Emilia Clarke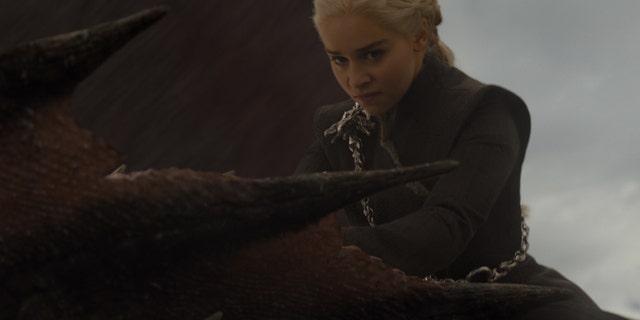 As fans eagerly anticipate "Game of Thrones" returning for its eighth and final season in 2019, one of its biggest stars is sharing some vague details about her final episode. Emilia Clarke briefly opened up about her final days on the HBO set.
In an interview with Vanity Fair, Clarke revealed that her character will, in the final season, finally get to share the screen alongside fellow long-time cast members Sophie Turner and Maisie Williams, who play Sansa and Arya Stark respectively. "Thrones" gains a lot of fan attention for bringing characters from far reaches of the fictional world of Westeros together in the later seasons, giving it a sort of crossover effect.
Clarke, who stars in the upcoming film "Solo: A Star Wars Story" has been a staple on the show since its first season, but her character spent a majority of the series in a different part of the world than her on-screen counterparts. Regardless of what happens to her character, Daenerys Targaryen, Clarke's time on the show will end with the conclusion of the abridged six-episode Season 8. While she wasn't able to share details about what's to come, she noted that she has plans to let her fans behind the curtain once there's no fear of spoilers.
"This is going to be a Band-Aid that I'm going to rip off," she told the outlet.
Clarke revealed that she has been chronicling her final days on set in a journal, as there's a strict no phones or photos rule to prevent plot leaks. She also told the outlet that she's asked the set photographer to take some behind-the-scenes images that will eventually be shared with fans.
As for her final moments on set, Entertainment Weekly reports that the star appeared on "Good Morning America" where she didn't mince words about her emotions.
"It f---ed me up… knowing that is going to be a lasting flavor in someone's mouth of what Daenerys is…"