FOX411 QA: Ted Danson Starring in Two Shows, Has No Time to Party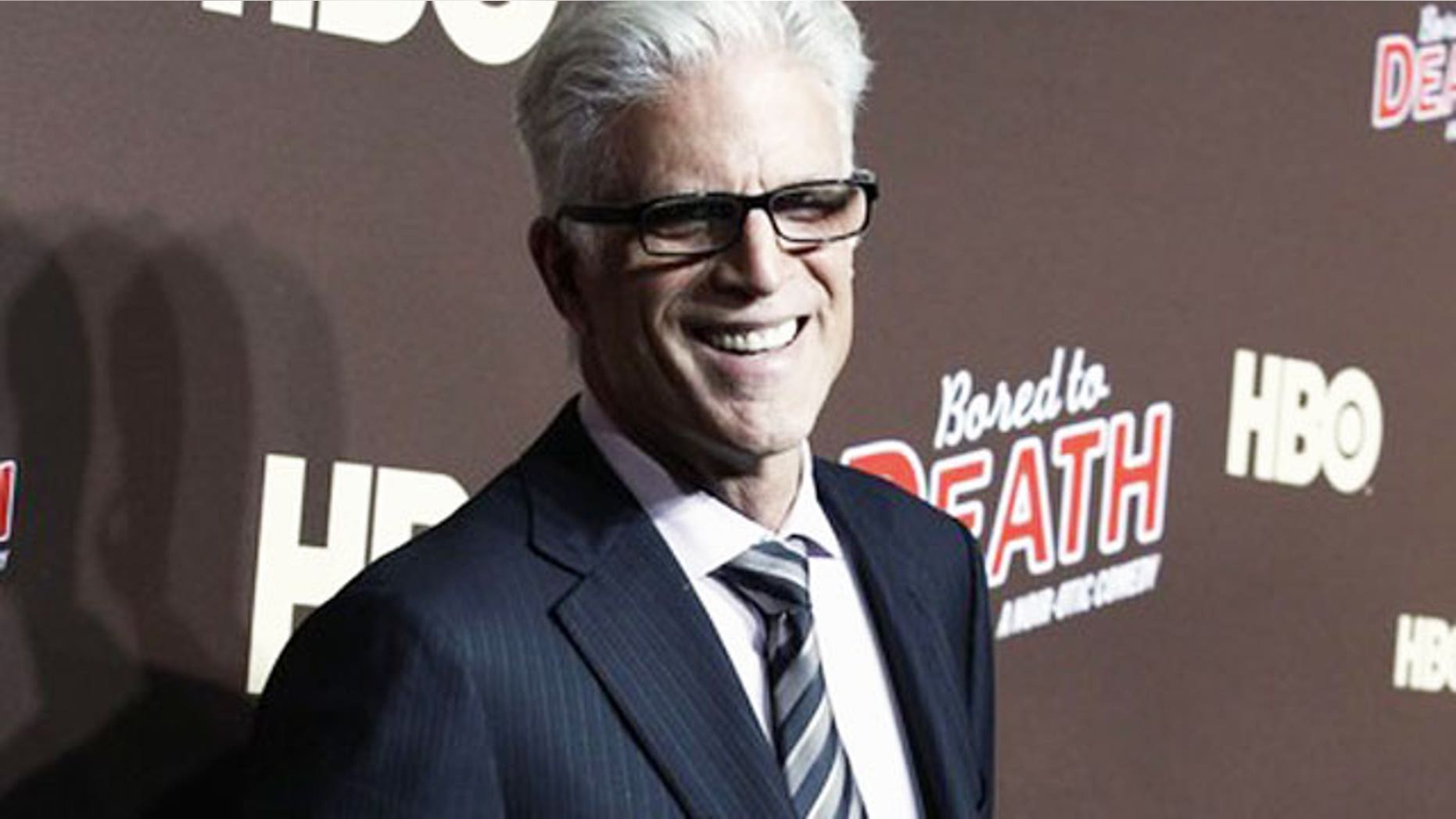 At age 63, Ted Danson is nearing retirement age, but don't try telling him that. The actor who will forever be Sam Malone from "Cheers" can be seen this season on two different shows on two different networks. He returns in the cult favorite, HBO's 'Bored to Death,' and is taking over the lead in 'CSI: Crime Scene Investigation.'
He spoke to FOX411 about his career renaissance, getting dumped by Larry David, and smoking ... ginseng?
FOX411: As far as we can tell you either lost all your money to Bernie Madoff or you're building a new wing on your house. What's up with the moonlighting?
Ted Danson: That's funny. Yeah well HBO only takes me two and a half months to do so you'd have to say I'm behaving like pretty much everybody else in the country. But you know what? 'CSI' was not on my radar. I was literally sitting on my porch in Martha's Vineyard and got a phone call, hadn't ever thought of it and I immediately said yes because it just fit perfectly with my life. We're about to become grand-parents so to be home in L.A. working was just a luxury and like a lot of things in my life, I kind of back into them and discover how wonderful they are and I'm just having the best time. 'C.S.I' is the number one show in the world, it's like, 'Look where I landed!'
FOX411:Wow that mean you'll be recognized wherever you go. No more quiet jaunts to Italy.
Danson: Or I could be the guy who brought this show to its knees. Does put a little pressure on.
FOX411:Your career has been on fire the last few years.
Danson: I've been very lucky with Larry David, 'Damages,' and 'Bored to Death.'
FOX411: Do you think Larry David got the ball rolling?
Danson: I hate to say this but I'd have to agree with that, as long as its between you and me.
FOX411:Why do you hate saying it?
Danson: Because I love picking on him. I love not giving him the credit he's due. Although I think I probably got on the show because he has a crush on Mary. Mary says he's very competitive with me. That and he needed us for a while because he was staying in our guest house during his divorce. He needed us until he bought his own house. We weren't in last year's episodes because he'd already bought a home.
FOX411: So you got dumped?
Danson: Yeah very unceremoniously. But actually I felt like I'd stayed at the half hour sitcom party too long and I wasn't amusing myself. I wasn't entertaining myself and then to go and play with Larry on that kind of new format, it was just like this free, joyous, silly kind of wonderful time. But then 'Damages' really kind of set me free because it was so different.
FOX411: And you played as asshole.
Danson: Well now that's a little harsh. Misunderstood.
FOX411: Do you have a hipster following from 'Bored to Death?'
Danson: I do, they trail me all the time.
FOX411: Do they offer you pot because your character on the show smokes so much of it?
Danson: I don't know why they don't. I think I'm a little bit too much Mr. Danson to actually get the pot. I have found a way to get around the whole illegal substance thing which is to just pretend. I swear to God, you put a little ginseng into a pipe, light it up, smoke it, hold it in and let it out slowly, you are stoned. I swear to God, you are ripped. When you're much younger your body goes, 'Put it in! Put in anything you want, smoke it, drink it! I don't care, I'm up, I'm ready.' When you get to be my age it's a little different. It's like if you hit it over the head with a drug, you've a three or four day recovery period, and as you can see, I don't have that time at the moment.