Fox BBQ Fest: Red Hot & Blue's St. Louis-Style Smoked Dry Ribs & Coleslaw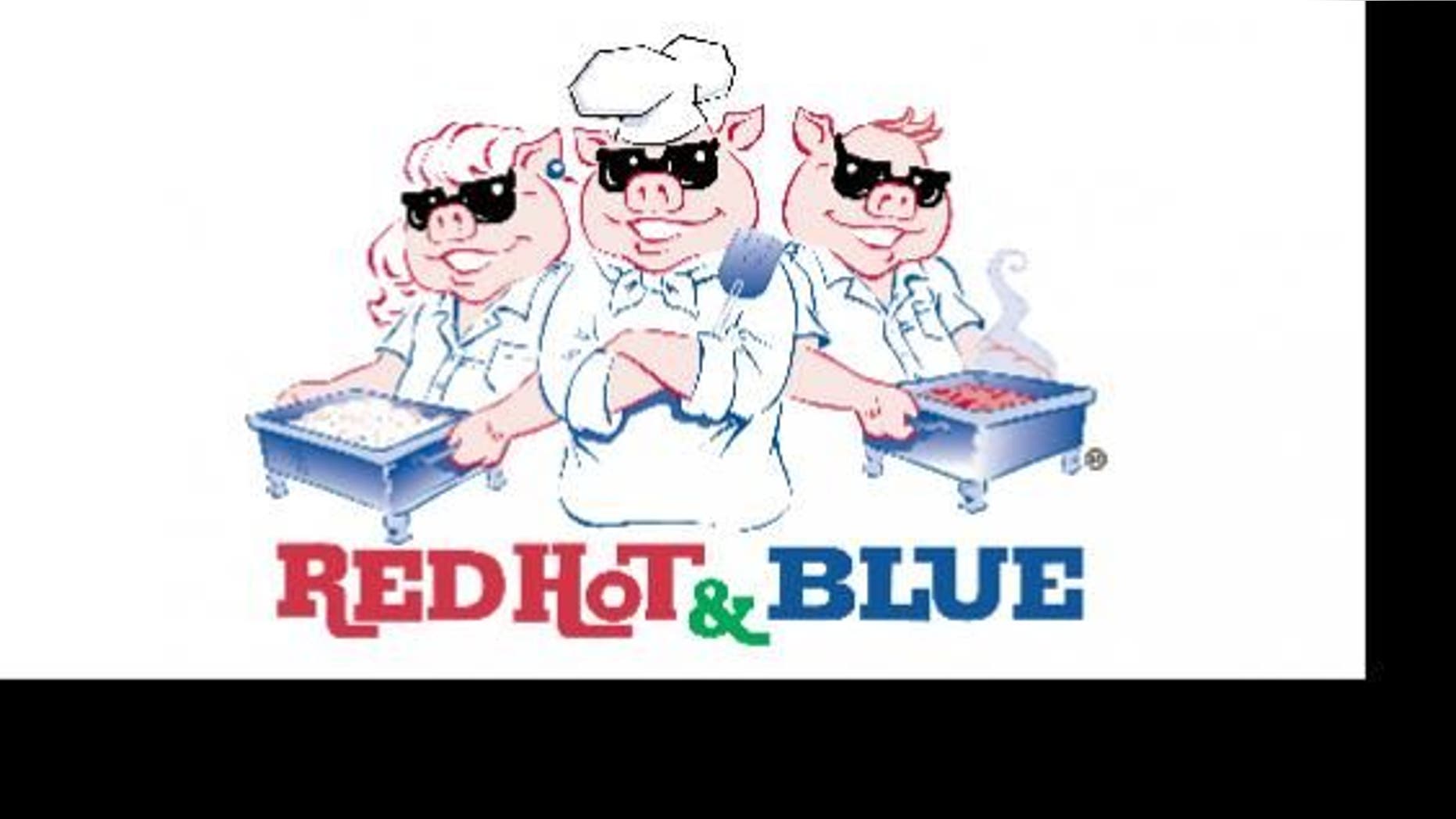 Recipes from Red Hot & Blue BBQ as seen on FOX & Friends Weekend's BBQ Fest!
ST. LOUIS STYLE SMOKED DRY RIBS RECIPE
Ask for St Louis-style "Skirt Removed" Pork Ribs at your grocery or butcher store.
Step 1: Rinse
Remove the ribs from the package and rinse under cold water. After rinsing, place on paper
towels to drain.
Step 2: Fire up the Grill & Smoke for 3-4 Hours with Indirect Heat and Hickory Wood
At Red Hot & Blue, we smoke our ribs fresh daily – low & slow. That means at a very, very
low temperature and at very long cooking times.
To adjust our recipe so you can cook at home, fire up your grill, placing the coals and wood
chips to the opposite side of the grill or using an external firebox. To cook your ribs
low and slow, you need to use an indirect heat method. If you place your ribs directly over
the heat they will burn before they are cooked properly.
When the temperature of your grill reaches 200-225°F with indirect heat, place your St.
Louis-style ribs bone side down. Add hickory wood chips for that signature smoky-flavor.
Because the thickness of the slabs of pork will vary, adjust your cooking time accordingly.
With indirect heat it will take approximately 3-4 hours to thoroughly cook. When the meat
begins to pull away from the bone-one-quarter-one-third of an inch, your ribs are ready to
season with dry rub.
Step 3: Coat with Red Hot & Blue Memphis Shake Dry Rub
Lightly coat your ribs with a diluted mixture of Red Hot & Blue's Mojo Mild Barbeque Sauce
and water so the Memphis Dry Rub will adhere to the ribs. Coat meat evenly with Dry Rub,
covering the entire surface. Red Hot & Blue Memphis Shake Dry Rub is delicious on smoked chicken wings, too!
Step 4: Serve
Bask in the compliments of a job well done.
-----------------------
CREAMY SOUTHERN COLE SLAW DRESSING RECIPE
With a hint of spicy, this creamy, Southern, sweet slaw dressing is sure to be a crowd pleaser!
Makes 4-6 servings
Ingredients:
½ c. mayonnaise
1 tbsp. prepared spicy brown mustard
2 tbsp. honey
1/8 tsp. celery seed
1 lb. shredded Cabbage
Shredded carrots
Instructions:
Mix together mayonnaise, spice brown mustard, honey, and celery seed. Pour over chopped cabbage and carrots and mix well.