Former intern claims 'Housewife' star Sonja Morgan is a terrible boss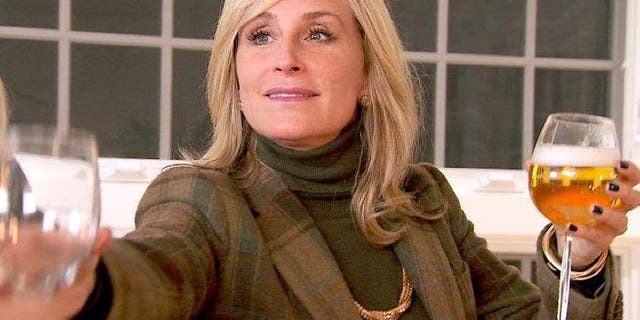 "Real Housewife" star Sonja Morgan is the boss from hell says a former intern.
Rachel McMahon who worked for the reality star for three years says the socialite was a nightmare to work for reports Rob Shuter of naughtygossip. McMahon says that she toiled for Morgan for three years and has quit more than once.
Click here to subscribe to FOX411's YouTube channel
"She reduced me to tears on more than one occasion, has been incredibly rude, selfish and insensitive – and I stayed quiet," claims McMahon in an online essay. "She has bullied those who have been incredibly supportive to her, screaming, yelling. And she lies. She lied about me and revealed a very private element of my life on TV for no reason at all.
The 30-year-old former intern denies that she's hungry for fame.
"I've seen 'fame' up close," she wrote. "I don't want a shred of it. It's not real, it's generally pointless and it commands a great deal of hypocrisy.
"No story. She's a nut," responded the 52-year-old "Housewife" when informed of the allegations. "She's looking for attention."
Morgan joined the New York "Housewives" franchise in season three.