Food Network's Ina Garten opens up about why she never had kids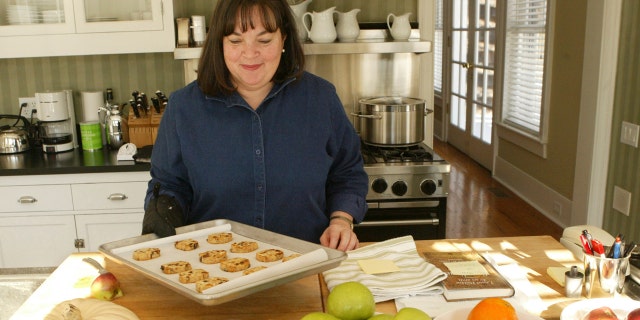 NEWYou can now listen to Fox News articles!
Ina Garten, the star of Food Network's "Barefoot Contessa," is routinely filmed cooking elaborate meals for her husband Jeffrey, but there have never been any "Barefoot" kids running around. Now, the star is opening up about why she decided to not have children.
In a revealing chat with Katie Couric, Garten said not having kids was a choice.
"We decided not to have children," Garten said on Katie Couric's podcast, airing Thursday. "I really appreciate that other people do and we will always have friends that have children that we are close to but it was a choice I made very early."
Garten, 69, said she wouldn't have had the same life had she expanded her family.
"I really felt, I feel, that I would have never been able to have the life I've had," she added. "So it's a choice and that was the choice I made."
The Food Network superstar chef said she hasn't felt judged for her decision.
"I think the one thing that we miss is a lot of people's friends are the parents of their kids' friends," she said. "So we never had that connection with other people that I see, that network. But no I never felt judged by it—maybe people did but I didn't notice."
Garten has been married to her husband since 1968.