Following trouble in Rio, Esquire Network to replay Ryan Lochte's ill-fated reality show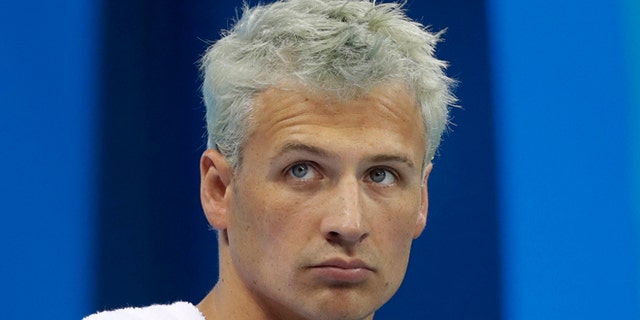 NEWYou can now listen to Fox News articles!
Ryan Lochte's old reality show is returning to television for a marathon airing after the swimmer's troubles in Rio.
Esquire Network plans to re-air all eight episodes of "What Would Ryan Lochte Do?" on Friday night. The show originally aired on Esquire's sister network E! Entertainment in April 2013 after Lochte's stellar performance at the 2012 London Olympics.
The short-lived series covered Lochte's daily life, including training sessions, dating and his interest in fashion design.
Lochte's out-of-the-poll problem began when Lochte said he and three other U.S. swimmers were held at gunpoint and robbed several hours after the last Olympic swimming races ended. That claim began to unravel when police said that investigators could not find evidence to substantiate it.
Security video reviewed by police confirmed the athletes vandalized parts of a gas station, leading to an encounter with station employees.
The video shows one of the swimmers pulling a sign off of a wall and dropping it onto the ground. A gas station worker arrives, and other workers inspect the damage. Veloso said the swimmers broke a door, a soap dispenser and a mirror.
The swimmers eventually talk with station workers and their cab leaves. In another sequence, the swimmers appear to briefly raise their hands while talking to someone and sit down on a curb.
After a few minutes, the swimmers stand up and appear to exchange something — perhaps cash, as police said — with one of the men.
The footage doesn't show a weapon, but a police official speaking on condition of anonymity because the investigation was ongoing said two guards pointed guns at the swimmers. Veloso said the guards did not use excessive force and would have been justified in drawing their weapons because the athletes "were conducting themselves in a violent way."
he debacle prompted both wild speculation and social media mockery, which quickly turned to scorn after the official account went public. #LochteGate trended on Twitter, with users sharing video footage and posting comments about white privilege and rude Americans.
David Fleischer, a political scientist at the University of Brasilia, said the incident touched a nerve in Brazil because of the country's history and cases of people committing crimes while impersonating police.
"The story did have some sense of validity but it didn't bear out and it made them look bad worldwide," he said.
While he's medaled often, Lochte's accomplishments have long been overshadowed by teammate Michael Phelps — the most decorated Olympian in history. Lochte, a 12-time medalist, won a gold in Rio in a relay race alongside Phelps.
Lochte and the other swimmers could face sanctions from USA Swimming, including fines or suspension. The group, as well as Olympic officials, publicly expressed disappointment and said they would further examine the matter.
"We apologize to our hosts in Rio and the people of Brazil for this distracting ordeal in the midst of what should rightly be a celebration of excellence," the U.S. Olympic Committee said.
Based on reporting by The Associated Press.
Like us on Facebook
Follow us on Twitter & Instagram