Flock of Seagulls singer Mike Score recalls overnight success with 'I Ran': 'It was a bit much'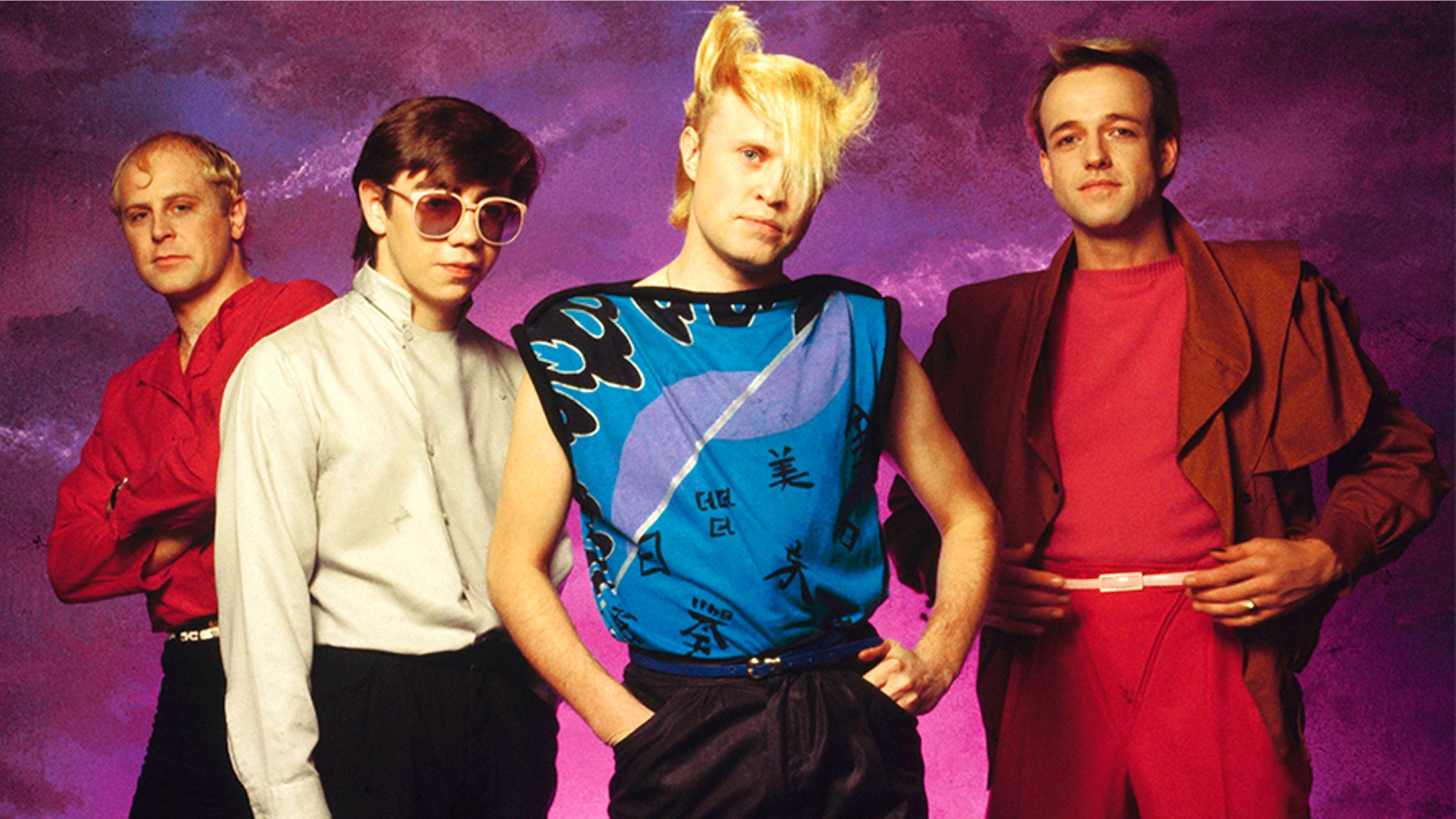 As a Liverpool-based hairdresser with his own band in the '80s, Mike Score knew he wanted to stand out from the other young lads of England eager to get noticed with their style — but he had no idea his signature look would define an entire era to this day.
"Kids would come in and have crazy colors and crazy designs done to their hair," the Flock of Seagulls frontman told Fox News. "To them, it was their weekend release. During the week they had their day job and combed their hair flat to look nice.
SING IT! OUR FAVORITE BAND AND MUSICAL GROUP REUNIONS
"But on the weekends, they wanted to look colorful, get a bit crazy and do things to show their individuality. I think being in a band and watching all that — it showed me the way to be an individual was to be very striking and have a different style from everybody else."
The now-60-year-old, who was inspired by David Bowie and Alice Cooper, yearned to become a sci-fi space cadet. And he did just that with his hair.
He transformed his electric blonde mane into a flamboyant, dramatic 'do resembling towering wings, along with a downward swoop in the middle, covering one eye. It became the signature look for A Flock of Seagulls, as well as for an entire decade.
The hair is long gone and the original lineup has since disintegrated, but Score continues to perform for fans with a new version of his group.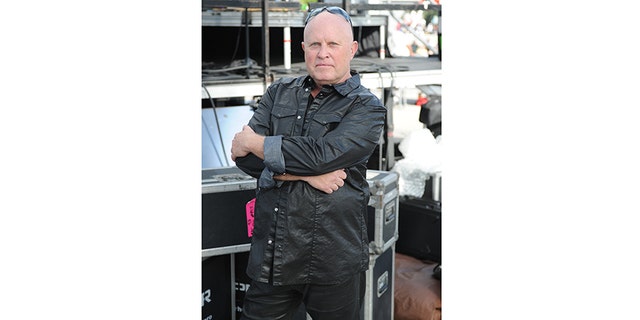 He's currently gearing up for the Lost 80s Live! tour this summer, which features popular acts from the time, including Men Without Hats, Boys Don't Cry and Bow Wow Wow, among others.
And one song audiences will expect to hear from Score is his 1982 hit, "I Ran," one that he initially didn't suspect would ever become an overnight sensation.
"We were rehearsing and we did have a kind of instrumental that was going to turn into 'I Ran' later," Score recalled. "But we didn't have the lyrics. So one day we went to a local record company in Liverpool called Zoo Records… They had a picture from the '50s, a flying saucer with a man and a woman running away.
"It was one of the best pictures I've ever seen in sci-fi. So when we went to rehearse, I put myself in the position of those people, running away from the flying saucer… As I remember it, 'I Ran' basically kind of wrote itself."
When it came for the music video, which resembled a small room covered wall-to-wall with aluminum foil and surrounded by mirrors, Score said not as much thought was put into that creation.
"We didn't have an incredible amount of money," Score explained. "I think we had four hours to make a video… It was made for a couple thousand pounds in England. MTV had just started so our record company was desperate to get something across to them.
"So it was literally going [to the label] and being told, 'You're going to make a music video. Go get fancy clothes. Make your image.' We'd come in the afternoon, make the video, saw it that night and then it was on a plane to MTV in New York City in a day or two. It was instant."
The fame came just as fast and A Flock of Seagulls, originally willing to make heads turn, was not prepared for the ravenous fandom that would unfold.
"Really, it was a bit much," said Score. "We went from playing colleges… to playing with The Go-Go's and The Police for 20,000 to 100,000 people in less than nine months. For us, it was kind of mind-bending and quite scary. It's still quite scary to look back on it. I remember thinking, 'Wow, we're growing so fast. I hope we don't fall off the edge.'"
A Flock of Seagulls found themselves on stage at the Hollywood Bowl where The Beatles played, as well as on Madison Square Garden. Listeners from both sides of the pond were emulating the hairstyle that attempted to defy gravity.
But when cameras weren't around, Score said his bandmates were experiencing different kinds of emotions while attempting to cope with fame.
"I think that was the problem with the original band," he said. "We never learned how to deal with it properly."
Then the '90s came. And along with it, an army of bands from Seattle producing darker, heavier tracks that would be labeled grunge. Many groups from the decade of decadence disappeared as quickly as they arrived.
Score was relieved.
"The industry basically collapsed," he said. "… I didn't expect it to last as long as it did. We had a good four, five years. Now I could go play little gigs and be a musician, be myself and try to enjoy it. Part of the problem when you're getting big is you're not really allowed to enjoy it because every moment of your time is taken up with interviews, traveling shows, parties, recovering from parties. We had about three years where really, I don't know what happened."
As for Score's relationship with "I Ran"? It's complicated.
"I love it and I hate it all at once," he said. "I love it because it was a big hit and I like playing it to people who love it. I hate it because I don't think it's the best song we've ever written. 'Wishing' and 'Space Age' are both better than 'I Ran.' They were hits as well, but I just think they were better songs. When we finished writing 'I Ran,' we kind of put away.
"It wasn't until we went to record the album that we were told this was going to be a huge hit. We thought 'Fine, whatever.' I think they knew the markets better than we did. We were thinking sci-fi, they were thinking America…. We were just a band doing our thing, but they were the ones that had to make it and sell it."
And while he still looks back at the past and laughs, he said there aren't really plans to reform the original lineup. In May, Billboard reported they recorded music for the first time since 1984.
"We just made a new album and a video together," said Score. "It was good to hang out with the other guys. And I can only tell you from my point of view. It was nice to see them and talk to them… I wouldn't mind say recording with them.
"But I wouldn't like to spend so much time with them because it was 30 years ago, it was a certain atmosphere, a certain time. And for me, I've moved on a long way past that to do what I'm doing now. I actually enjoy what I'm doing now more than I did way back then."