Farrah Abraham pleads not guilty after being charged with battery, resisting police: report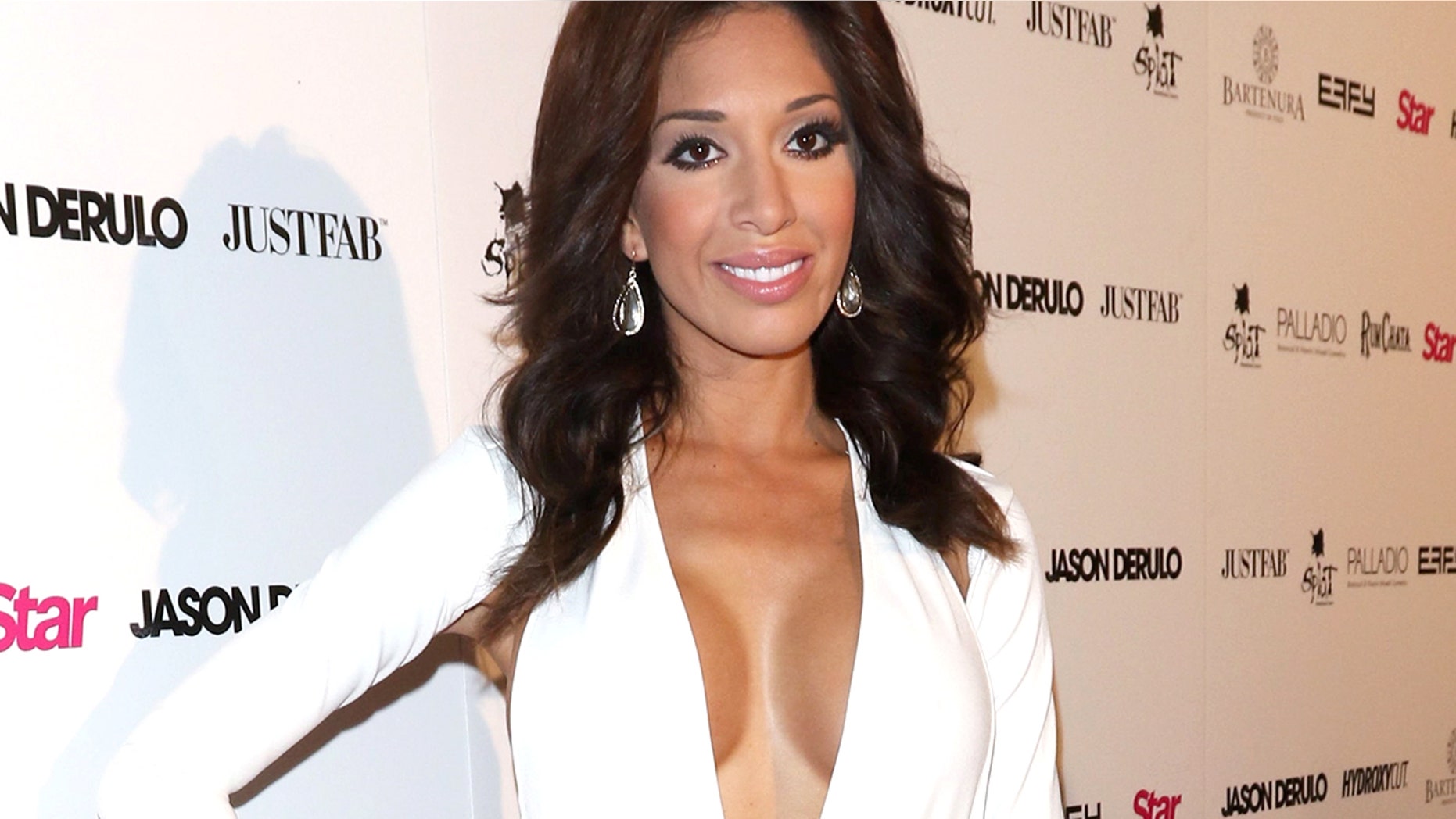 Reality star Farrah Abraham has reportedly pleaded not guilty to two misdemeanors stemming from a scuffle with a Beverly Hills hotel security guard in June.
According to Us Weekly,  the 27-year-old appeared in court on Monday for her arraignment, where she pleaded not guilty to battery and resisting police. The outlet reports that the prosecutor offered Abraham, who was joined by a friend and her 9-year-old daughter, Sofia, a plea deal that would drop the two charges for a misdemeanor trespassing charge.
Per the magazine, the deal calls for "three years of probation, 26 classes of anger management, mandatory hours of community service, and court fees and fines." Abraham also has to "agree to stay away from the Beverly Hills Hotel."
However, the adult film actress has reportedly already told Radar Online that she is not going to accept the plea deal.
Abraham's attorney, Tiffany Travillion, explained to Radar: "She was clearly allowed and permitted into the hotel so there is no reason to agree to that."
Meanwhile, Abraham maintained her innocence, telling Us Weekly after the hearing that again she's "not guilty."
"I don't need a criminal record. I'm not like the other Teen Moms!" the former "Teen Mom" star said. "I don't think it's funny when other people are bullied or harassed. I am a victim and that is why I am here. I just don't want to be victimized and charged for something false on my record."
In July, Los Angeles district attorney's spokesman Ricardo Santiago said that Farrah had been charged with misdemeanor battery and resisting, delaying or obstructing a peace officer following a June 13 arrest, in which Abraham was accused of allegedly attacking a security guard at the Beverly Hills Hotel, hitting him in the face and grabbing his ear.
At the time of Abraham's arrest, Lt. Elisabeth Albanese told Fox News that police responded to a disturbance call from the Beverly Hills Hotel. When they arrived, a hotel security guard informed them that Abraham refused to leave the premises after engaging in a "verbal altercation with hotel guests."
When the reality star attempted to return to the hotel, she struck the male guard "in the face with her forearm, grabbed his ear and pushed him in the face" and "exhibited signs of intoxication during the investigation."
A representative for Abraham told Fox News in June that the situation was not quite what it seemed.
"This situation has been blown out of proportion, Farrah has not been charged and was released this afternoon. A misunderstanding occurred and there was no battery or trespassing," Elizabeth Lloyd said.
Fox News' Sasha Savitsky and The Associated Press contributed to this report.