'Family Guy' creator Seth MacFarlane dishes on what the writer's room is really like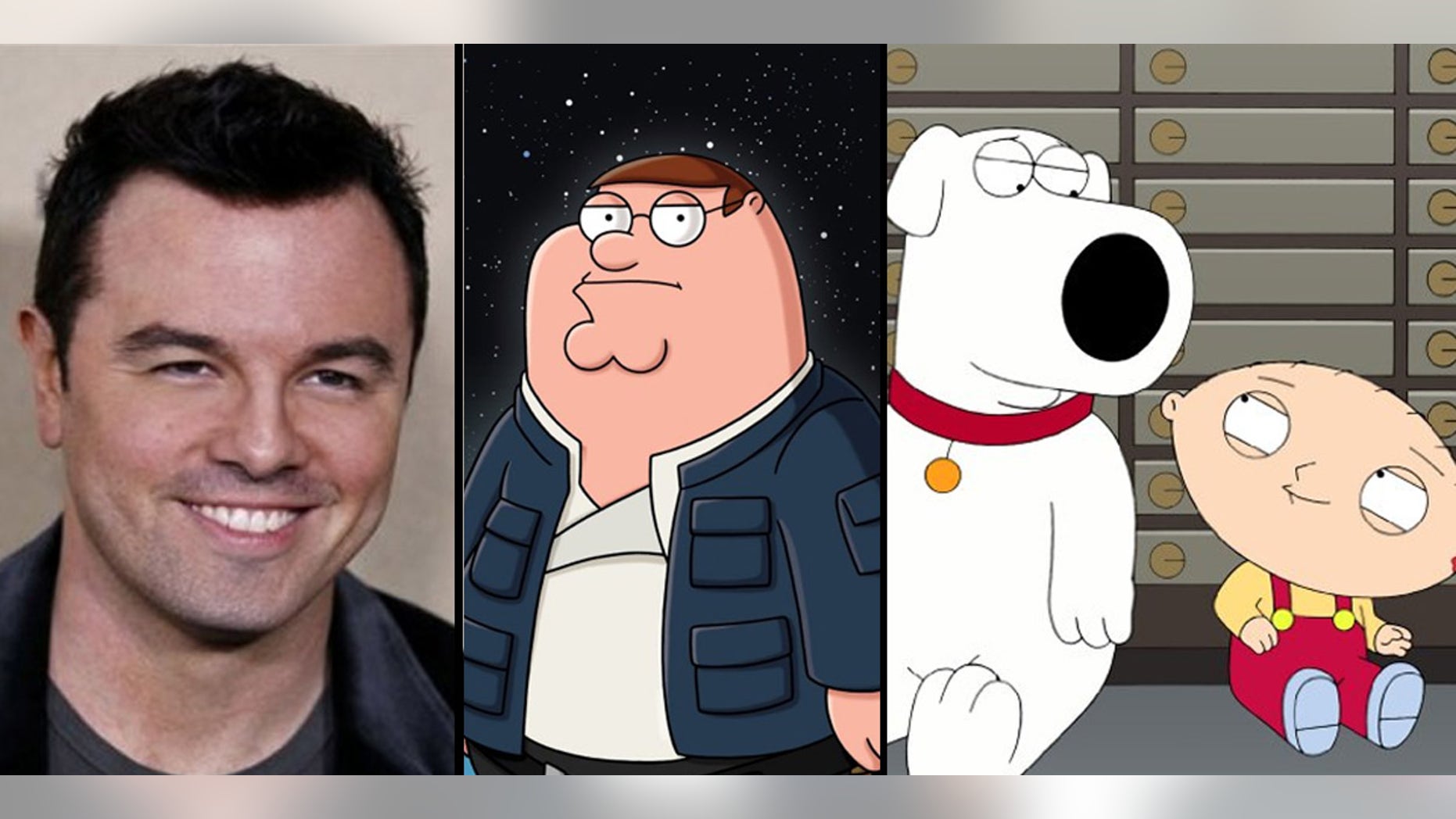 San Diego, Calif. – Three-time Emmy winner Seth MacFarlane is the man behind some of television's most iconic, recognizable and raunchy animated series. The 44-year-old funnyman spoke to Fox News at Comic-Con International in San Diego, Calif., and spilled the beans on how he's able to continue to make viewers laugh by pushing boundaries.
"Well, in the writer's room nothing can be off limits because you have to have absolute creative freedom," said MacFarlane. "It's a good barometer, like if you have enough people in the room, you can kind of get a sense of what's working and what's not."
He is the first to acknowledge the huge cohort of talented writers on his staff and admits that not every joke or line that is written ends up on the air.
"There are some people who get it more than others in the writer's room who are just kind of vibing with the tone of the show. But there's enough of a group in there that you start to police yourselves and get a sense of what's going to work and what's not," he explained.
"And, if you miss that mark, you have the table read that does that for you. There's a lot of steps before it gets on the air where if you're doing something that's f---ed, you're going to know about it."
In addition to "Family Guy," MacFarlane currently plays the role of Ed Mercer on the science-fiction comedy "The Orville" and serves as executive producer for the Niel deGrasse Tyson-hosted docuseries "Cosmos: A Spacetime Odyssey" as well as its follow-up "Cosmos: Possible Worlds."
His "Family Guy" co-star and voice of Lois Griffin, Alex Borstein told Fox News MacFarlane works tirelessly to develop the content that he's been given the go-ahead to create.
"What he likes most is having the cache to create other things like 'Cosmos,' like 'The Orville.' That's what he loves is that it's given him creative control over other things that he can run with," she said.
MacFarlane's passion for storytelling was especially evident when he responded to our question about the best joke he ever heard that he couldn't air.
"Uhhh, why couldn't I put it in the show?" he joshed.
When posed with the idea that perhaps the jokes he and his writing team create could be deemed too insensitive for some, MacFarlane came clean that even he has had to shelve some of his best stuff in order to adhere to standards.
"Yeah, you know. I mean, there are jokes that haven't wound up in the show because they don't belong in the shows, but... it's best that they're left for dead."