EXCLUSIVE: Oscar De La Hoya released from rehab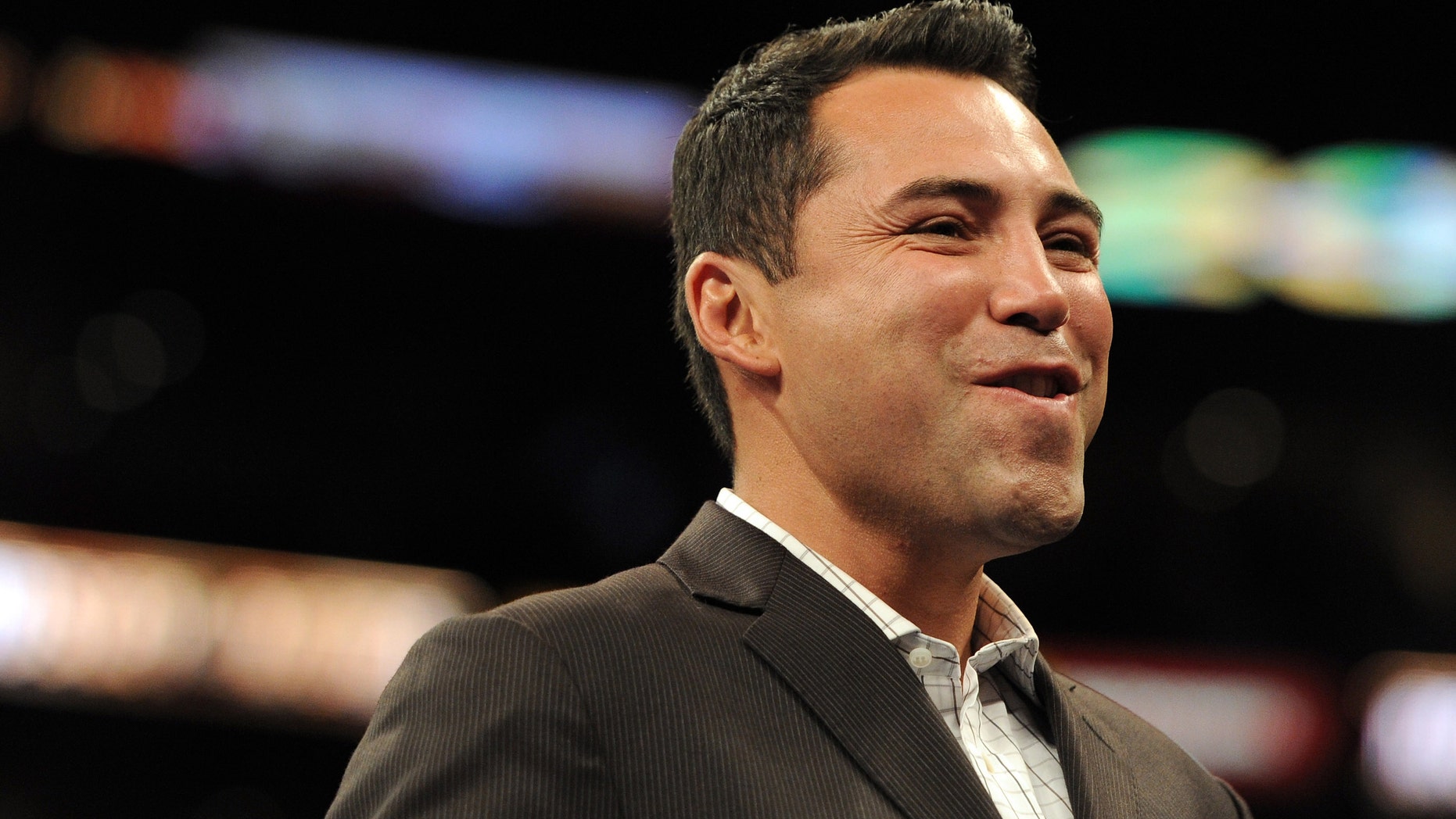 LOS ANGELES – Oscar De La Hoya is latest Hollywood personality to complete 90 days in rehab for substance abuse problems.
According to a source connected to the troubled former boxer and founder of combat sports promotional firm, Golden Boy Promotions, the three months were spent at the swanky Cliffside Malibu rehab facility, also recently frequented by party girl Lindsay Lohan.
De La Hoya, 40, was released about two weeks ago.
"Oscar is doing really well and is now going to lots of (AA) meetings and determined to follow his after care program," a De La Hoya insider told FOX411. "He also really wants to help other people with addiction problems. He wants to do whatever he can to serve."
It was reported in September that graphic photos of De La Hoya on an alleged cocaine binge during a Vegas party were being shopped around media circles. The boxer turned businessman promptly checked himself into a then undisclosed facility right before the highly-anticipated Mayweather versus Canelo fight – one of the biggest fights ever put on by his Golden Boy Promotions company.
De La Hoya also spent time in rehab back in 2011.
"It's different this time," the source assured us. "Nobody checks into rehab on a winning streak, but he's fighting this with the same approach he fought to win fights in the ring."
Aside from a lucrative professional career, the Olympic gold medal-winning boxer has two children with wife Millie Corretjer, and three children from previous relationships with Toni Alvarado, Angelique McQueen and Shanna Moakler.
Ultimately, we're told De La Hoya's faith is playing a prominent role in his road to recovery. And although he didn't address rehab specifically, the sportsman did acknowledge the help from those around him via Twitter on Wednesday.
"I am grateful and humbled for all the support I've been receiving," De La Hoya wrote. "Life is better than ever before #1day@atime #GOD."
Reps for De La Hoya and Cliffside Malibu did not respond to a request for comment.