EXCLUSIVE: Marisa Miller Hangs Up Wings, Focuses on the Troops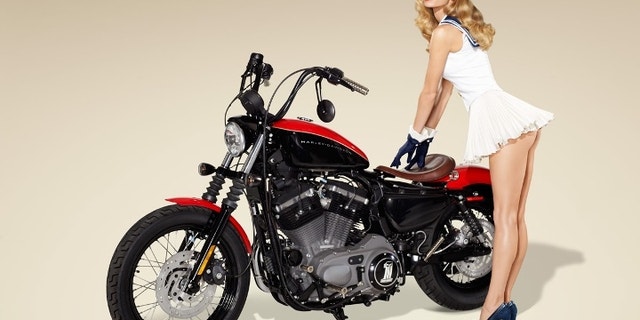 When it comes to being an All-American supermodel, Marisa Miller knows she needs to be more than just a pretty face and fabulous figure. The swimsuit stunner confirmed to Pop Tarts that she has shed her "Victoria's Secret" wings and is now devoting time to projects supporting the U.S military.
"It has been great to do the show, but fortunately I have had so many things going on lately and I can't be in two places at once," Miller told Pop Tarts. "It is amazing working for VS, but at the same time it is time to branch out on my own and focus on the projects I want to focus on, and the projects that have come up."
One of those incredible opportunities? A reality show surrounding the troops.
"I'm working on a TV show right now, I can't give too many details about it but I'm really excited. It's about going to support our troops," she said. "Doing the show with the military is something I've wanted to do for a long time, I've been approached a lot to do television shows, but I've waited to do something that is really personally important to me."
Speaking of the military, Miller has also teamed up with Harley-Davidson to show support for the brave men and women who serve in the U.S military. Ever since the first American troops rode Harleys during the Mexican Expedition in 1916, the motor company has committed itself to showing appreciation to those who defend our freedom, and have recruited Miller to promote their second annual Military Appreciation Month.
"I'm inviting all Americans to go to the Harley-Davidson website where you can do your own personalized electronic postcard featuring campaign images I did that were 1940s military theme on bikes," Miller continued. "It's a great opportunity to take time around Veterans Day (which falls Thursday) to remember the women and men that are out there now as well as the retired military."
Oh, and did we mention this beach blonde beauty rides herself?
"Harley is something I grew up with, my uncle and my dad riding, I've been riding on the back of my dad's bike for a long time. I have my own bike now, I took the new rider course that Harley offers through the dealership called Rider's Edge. It really takes the fear, and gets your confidence to the right place."
And unlike most Hollywood types, who are willing to take on any endorsement for the added fame and fortune, Miller only lends her name to brands and causes close to her heart.
"I am an ambassador for the USO and I get a lot of letters from overseas. My grandfather and uncle are veterans, and I am always humbled to see their sacrifice and others sacrifice for our daily freedoms," she said. "It has been really important for me to partner with companies that I genuinely love."
And needless to say, when Marisa Miller enters a military base, the men are pretty pleased.
"It is always a neat experience when you come face to face with men and women who serve. You really see the sacrifice they make. I have been sent pictures of my picture posted and they take my picture overseas," Miller added. "I'm just so humbled by the response I get, and that's why it is so important when I have the opportunity to give back."