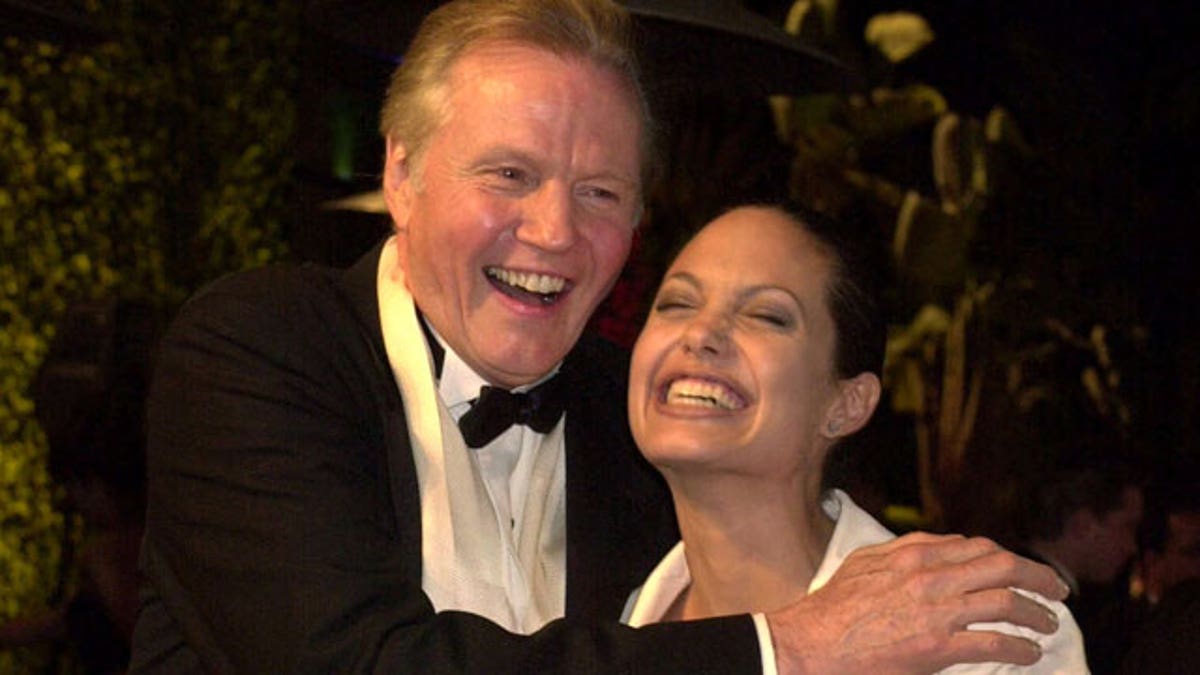 LOS ANGELES – Brad Pitt and Angelina Jolie's 22-month-old twins Knox Leon and Vivienne Marcheline continue to pique public interest, because unlike the rest of the Jolie-Pitt brood, these little ones are rarely snapped in public. But, according to Jolie's father Jon Voight, the star-studded couple did a perfect job in producing a mini Jolie and mini Pitt.
"One takes after Angie and one after Brad, they are really amazing. But the twins are very distinct, they really are themselves," a gushing Voight told Pop Tarts at this week's Hollywood premiere of Disney's latest flick "The Prince of Persia."
"The boy is very quiet, he has this calming, relaxed personality that Brad has … and the girl, well she's just stunning like Angelina. Just beautiful."
SLIDESHOW: The Lovely and Talented Angelina Jolie
Voight recently reconciled with his daughter after years of estrangement stemming from a 2002 interview where he called her "unstable." Now, the family seems closer than ever.
The father and daughter were snapped enjoying some family time together in Venice, Italy in late February - marking their first public appearance together in years. According to numerous reports, it was Pitt who really encouraged Jolie to make amends with her father and judging from Voight's glow, he couldn't be happier.
And while Voight might not have been a prominent part of the twins' lives since day one, the 71-year-old can still take at least a little credit for their charm and looks.
"Good genes," he agreed with a laugh. "But Brad and Angelina are just incredibly good parents."
And it sounds as though Pitt can rest assured that an off-screen sequel to "Mr. & Mrs. Smith" simply won't happen between his leading lady and her co-star in "The Tourist" Johnny Depp.
According to In Touch Weekly, the two A-listers simply can't stand each other as Depp thinks Ms. Jolie is snobbish while she is pretty peeved he didn't scrub up a little better for the role…