EXCLUSIVE: Fabio Trounced in 'Old Spice' Contest, But Claims He's No Pretty Boy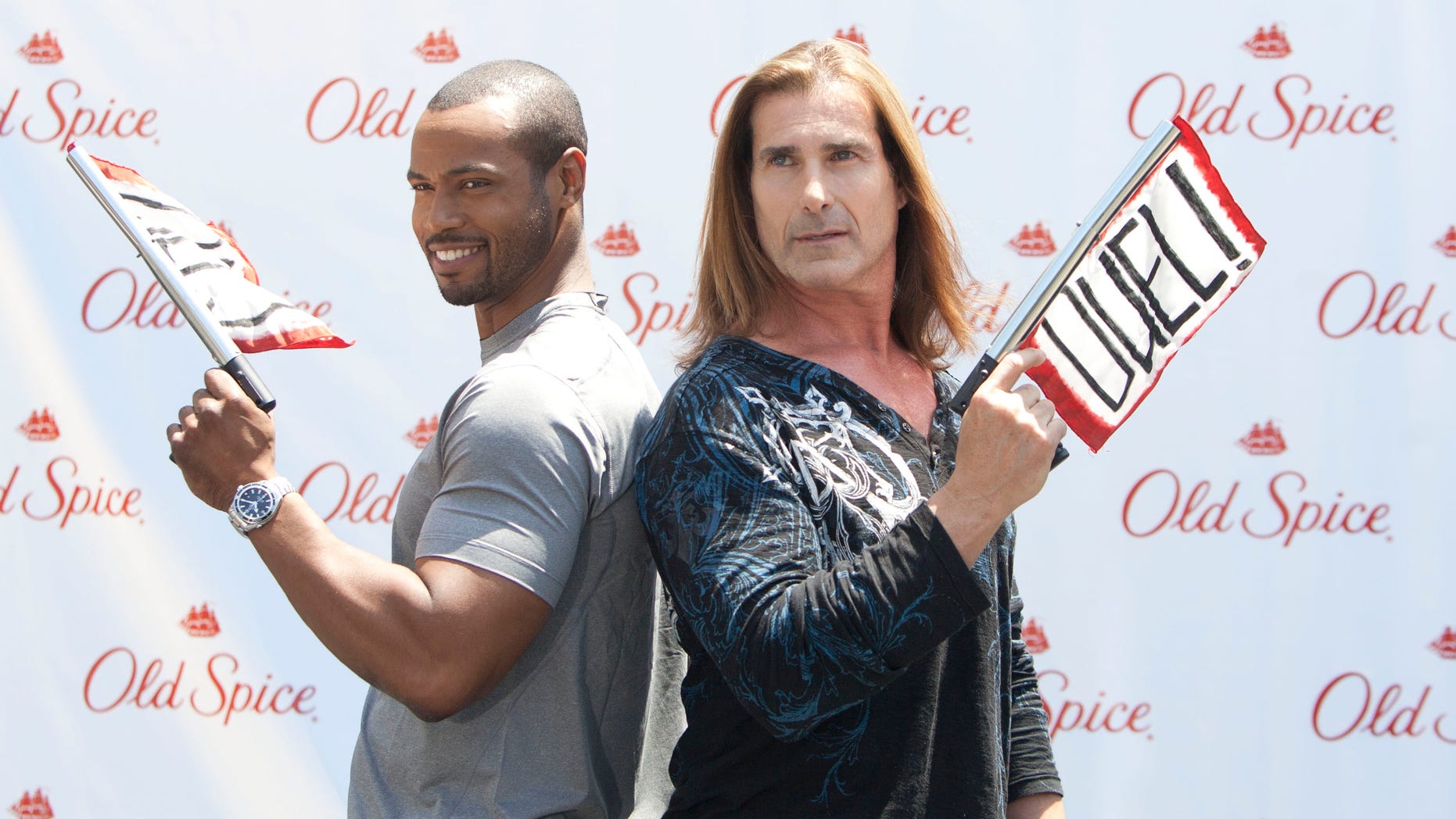 Fabio Lanzoni, known throughout the known universe Fabio, was blessed with a mane of lustrous long hair and super model good looks, both of which have provided him with the impossibly glamorous life of an in-demand spokesmodel.
But Fabio wants to get one thing straight: behind all that primping and posing, he's a manly man.
"There are two Fabios. There is the Fabio in front of the camera and the real Fabio. I'm a guy's guy," he told FOX411's Pop Tarts column at the "Old Spice" rivalry event in Los Angeles on Thursday. "I love guy's stuff. I love motorcycles. I'm a daredevil. When I play in front of the camera, it's just a character."
And Fabio said he was delighted, after all these years, to finally find a brother-in-manly spokesmodeling.
"Unfortunately, there are a lot of people in our industry who take themselves too seriously and it was so refreshing to find another guy, Isaiah, who doesn't take himself too seriously and has a ton of fun," he said.
Fabio is referring to football player turned Old Spice model, Isaiah Mustafa. Over the past week, the two have gone up against each other in a series of viral videos, a contest they called "Mano a Mano en El Bano" ("hand-to-hand in the bathroom" for you non-Spanish speakers).
The two jousted in an array of playful challenges, which included staring, whistling, love letter writing, and working out.
In the end, Mustafa's moves won out. Proctor & Gamble crowned him the "Official New Old Spice Guy" on Thursday, based on consumer feedback such as "likes" and social media comments.
But the Italian sex symbol and former Old Spice frontman isn't shedding any tears.
"Isaiah is a very talented actor and he has a great sense of humor. When Old Spice gave me the opportunity to do the campaign for the fresh collection, it was an honor," Fabio said. "When they told me I was going to have to do all of these funny videos with Isaiah, I thought it was a great idea. Of course they play on a rivalry between me and him, but I'm telling you something – we became friends. We had fun together. We got along great. None of us have ego. It's very refreshing in the industry to find someone else who is very down to earth."
Mustafa, too, said a bromance has bloomed.
"I don't see him (Fabio) as a contender. I see him as a champion," Kustafa said. "It's a champion battling a champion, that's how I see it, and to battle someone as worthy as him, is honorable."
Spoken like a true Old Spice Guy.