Ex Accuses Luis Miguel Of Using His Wealth To Dodge His Parental Duties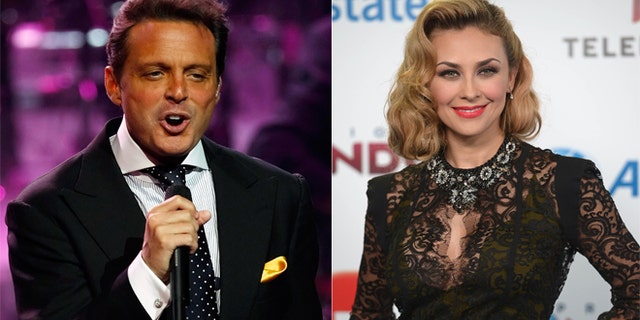 The saga between Luis Miguel and his ex-girlfriend continues.
After a two-year custody battle, Aracely Arambula is once again accusing the Mexican crooner of hiding behind his wealth to dodge his parental duties, TMZ reports.
In legal documents obtained by the website, Arambula, a Mexican soap opera star, claimed Miguel has been dodging process servers for a long time – including last year at a California county fair.
The singer claims he wasn't properly served a subpoena because the server never approached him in person.
Arambula has previously accused her ex of stiffing her of child support money for their two kids – Miguel 7 and Daniel 5 – and only giving her $15,000 a month -- when he makes millions from his concert tours.
According to TMZ, the actress is seeking a minimum of $60,000 a month. Miguel, who has since moved to Florida, says state law there prohibits her from dragging him to court.
He claims the suit should be dismissed because he was never properly served.
In the legal documents, Arambula outlines the various ways she has tried to serve Miguel, only to be thwarted by the singer's bodyguards, TMZ reports.
Follow us on twitter.com/foxnewslatino
Like us at facebook.com/foxnewslatino