Eva Longoria wears only Swarovski crystals for ELLE shoot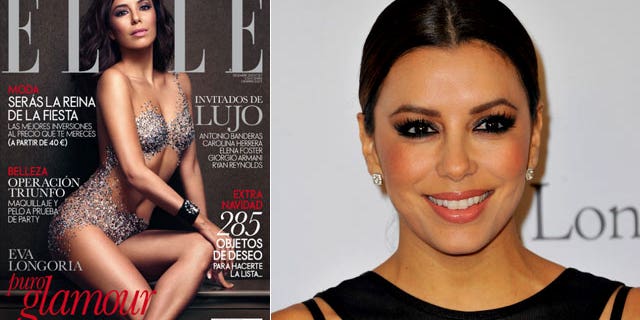 Eva Longoria posed for the December cover of ELLE Spain wearing only Swarovski crystals, which was no easy feat.
"The only fear I had before making the cover... was being so naked. Unable to hide anything caused me [to feel] quite insecure," the former "Desperate Housewives" star, 38, said of the racy photo.
RELATED PICS: Stars In Their Underwear
On the cover, Longoria is seen seated, with nothing but crystals covering her body as she slightly turns her physique to the camera and gives a seductive gaze.
Click here for more from ETOnline.