Eva Longoria slams Australian journalist for claiming the actress doesn't need glasses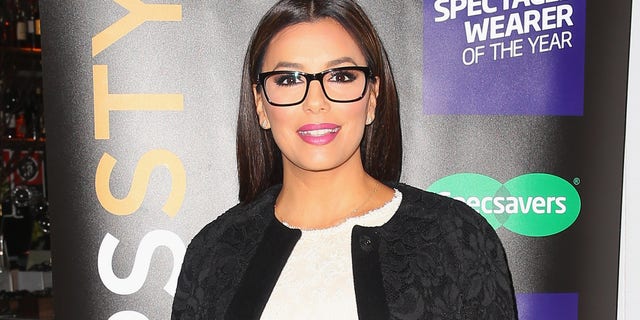 Eva Longoria takes a lot of criticism from hundreds of people, but a claim by the lifestyle editor of an Australian newspaper that she only wears glasses to promote an endorsement deal got under her skin.
In a story published in the Sydney Morning Herald on Sunday entitled "The Goss: Why Eva Longoria's shilling is shameful," Jenna Clarke wrote that Longoria was in the country "representing a budget eyewear chain, but according to photographers that have been snapping her for close to 15 years, she doesn't wear spectacles."
Clarke then wrote that she "investigated" and found only "two photos of (Longoria) very spotted wearing glasses outside the house, oh and the few occasions she was seen looking uncomfortable and unsteady wearing a pair around Sydney this week."
She then accused the actress of "selling out."
Longoria did not take the criticism sitting down and fired back on Monday night with open letter on Twitter, proving Clarke was wrong.
"If you had done your journalist duty (it's actually not that hard, a more thorough google job, or one phone call to my camp and they could have provided you any documentation) you would see that I have been wearing READING glasses since May 3, 2013," the actress began, "Long before Specsavers called me."
Longoria said she realized glasses were necessary when she was getting her Master's degree in 2013 and "the words were starting to blur and my eyes felt tired."
"I went in for an eye test (again on May 3, 2013) and the optometrist said I needed reading glasses and gave a prescription from which I bought 5 pairs of glasses," Longoria wrote. "The reason your lazy journalist research of 'googling' didn't turn up more pictures of me on the 'red carpet' is because I don't need glasses to see far, only to READ."
She continued: "So unless you are in bed with me at night, or in the morning at my breakfast table reading the morning newspaper, then you probably won't find a 'paparazzi' shot of me. And sorry I haven't worn glasses on a 'red carpet' Jenna, but shockingly I am not usually READING a book on the red carpet!"
The former "Desperate Housewives" actress added there are several photos of her wearing reading glasses when she testified in Congress for Women and Small Business in 2013 and at the press conference for the Dubai Film Festival in 2014.
She attached photos from both events.
"So next time you want to write an article calling someone 'shameful' why don't you do your research because that is your responsibility as a 'journalist' and the Sydney Morning Herald should hold you to that 'high' standard even though are you just the lifestyle journalist," Longoria wrote. "It sounds like maybe you need some glasses yourself."
Clarke has yet to respond to Longoria's open letter. As of Tuesday morning, the Sydney Morning Herald still had the story up as well as a separate story about Longoria's letter.
Longoria praised the Inquisitr, however, for taking down its copy of the article.
"If only the Sydney Morning Herald had the same class to even return our calls to apologize for their mistake!" she tweeted.
Like us on Facebook
Follow us on Twitter & Instagram