Eva Longoria Praises Women As Sex Symbols And Serious Entrepreneurs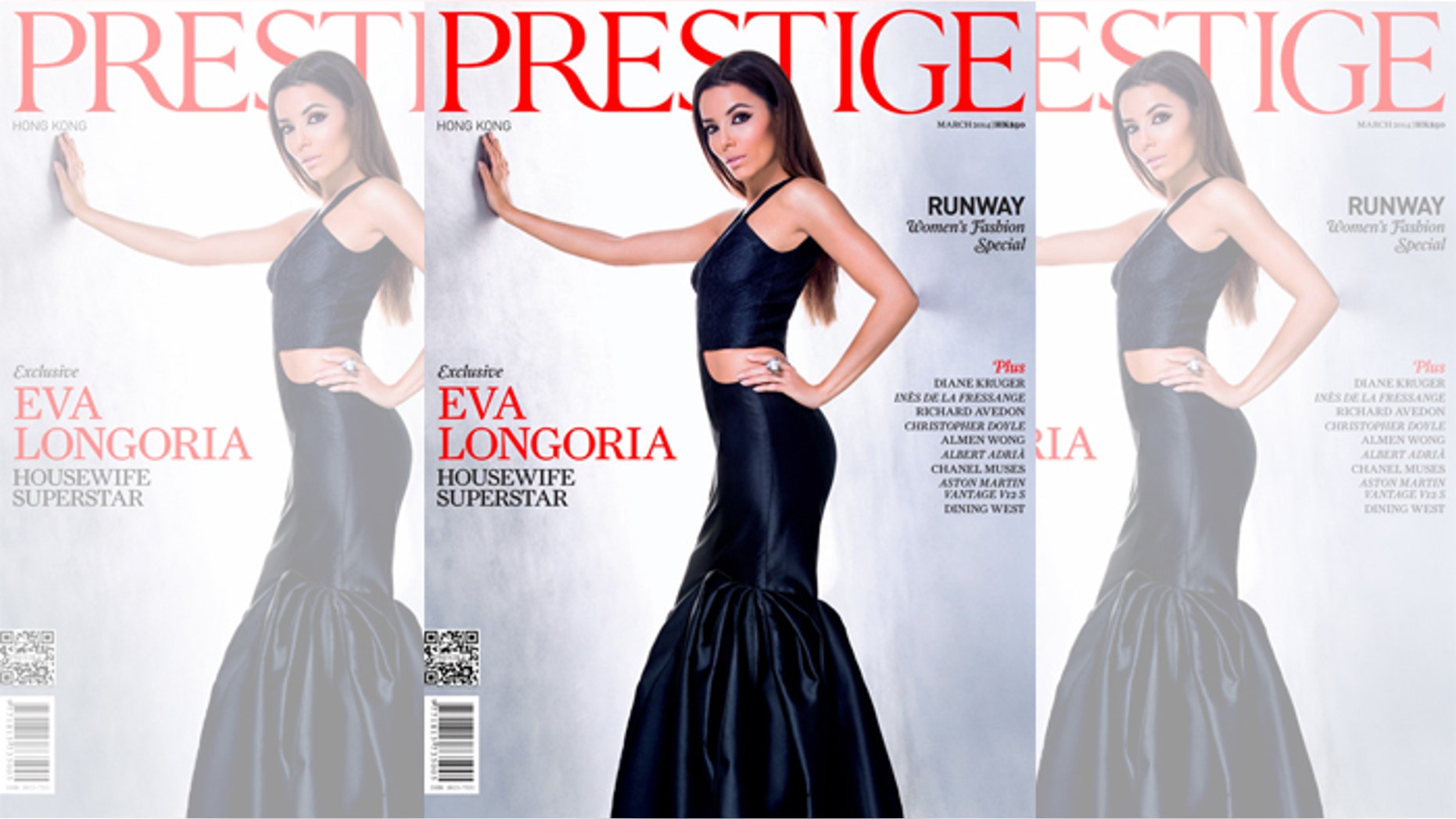 If you told Eva Longoria several years ago that she was a sexy symbol, she probably would have shaken her head.
The drop dead gorgeous multitalented actress told Prestige Hong Kong that she never thought of herself has a sex symbol.
"I just do the cover of magazines," she told the mag. "I think it's really unfair men or people in the world think you can't be both – you can't be a sex symbol and a serious businessperson. Who says I can't be both?"
The 39-year-old actress continued, "Who says I can't do the cover of 'Maxim' and run a production company? Women are complex. Women are beautiful and intellectual and spiritual and social and entrepreneurial. They're everything. And I think I'm a great example of that."
Besides being a successful actress, Longoria produces a hit TV dramedy and spends a lot of her time on her foundation.
While she seems to have a lot on her plate, Longoria admitted to the magazine she does miss acting and will, eventually, return to TV.
"I love the medium of television. I love going to the same place every day to work," she said. "I love diving into a character. I mean I really miss Gabi (from 'Desperate Housewives'). I really miss the family that we created for eight years. So I'll definitely be back. I love the idea of giving opportunities to women in the business, so most of the things I'm developing have female leads."
Clearly Longoria cannot stop gushing about her professional life, but it's a completely different story about her personal life. The actress is dating Mexican businessman Jose "Pepe" Antonio Baston, but don't ask her to talk about it.
"You can ask, but I won't answer," she said. "My social life is amazing. Lots of friends and things going on all the time. I'm at a very happy place in my life right now, both personally and professionally."
Follow us on twitter.com/foxnewslatino
Like us at facebook.com/foxnewslatino