Emily Blunt gives Anne Hathaway a lap dance during 'Lip Sync Battle'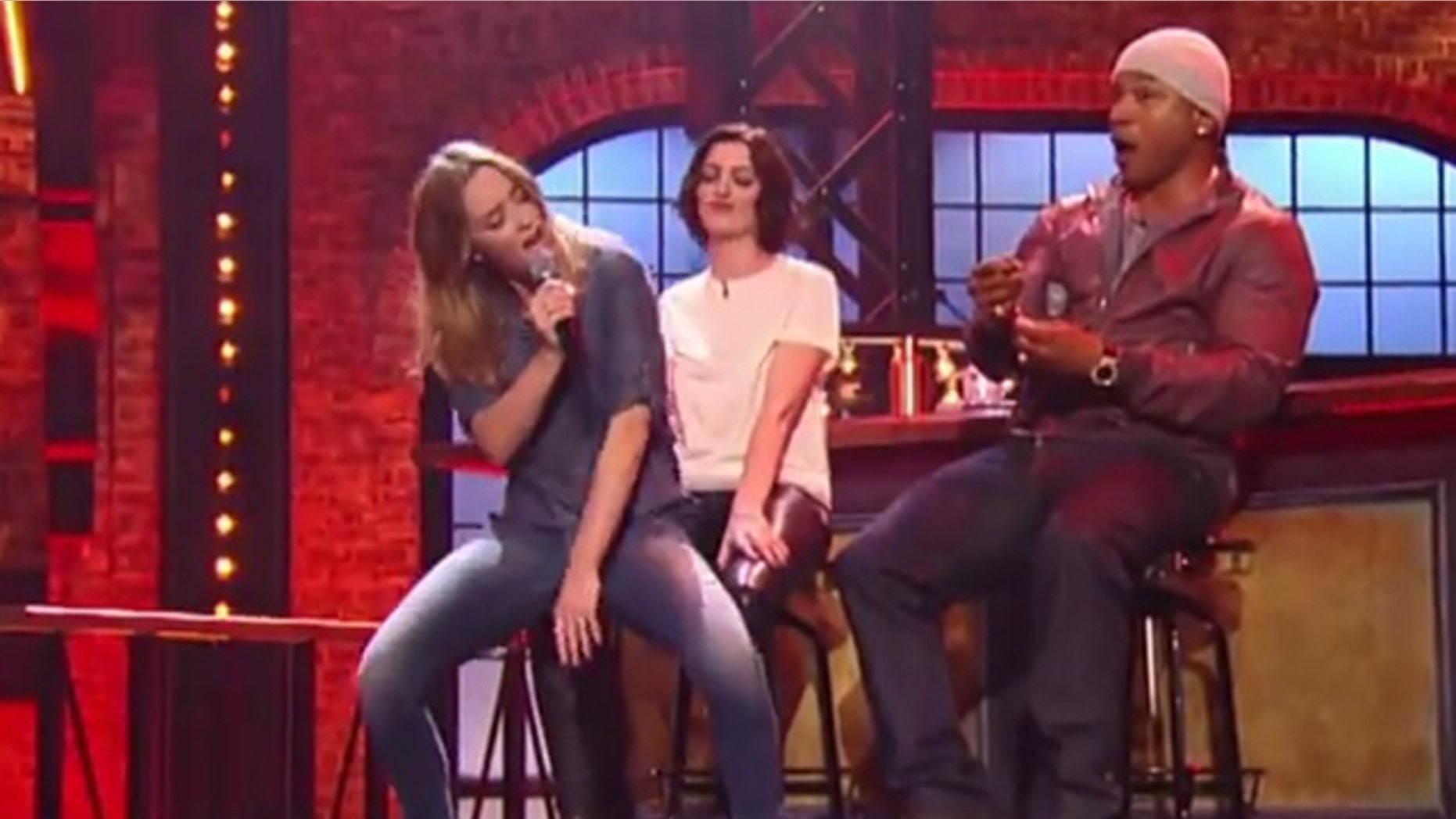 Things got pretty heated between Emily Blunt and Anne Hathaway on Spike's "Lip Sync Battle" Thursday night, as the two proved to be just as fierce competitors as their "The Devil Wears Prada" characters.
While Anne went all out with her epic performance of Miley Cyrus' "Wrecking Ball" (even giving Emily the finger at one point), Emily kept things sassy with her rendition of Blackstreet's "No Diggity." The actress showed off some unexpected rap skills at one point, and got her revenge on her former co-star by pointing to Anne while rapping the lyrics, "Ain't you getting bored with these fake ass broads?"
But clearly, the two are close pals and Anne took it in stride, especially when Emily gave her an unexpected lap dance.
Host LL Cool J's face pretty much says it all.
The 32-year-old "Into the Woods" actress -- whose husband John Krasinski is an executive producer on the hit show -- showed her versatility during the episode, also taking on Janis Joplin's "Piece of My Heart."
Still, she was no match for Anne's emotional "Wrecking Ball" performance, in which the Oscar-winning actress channeled Miley's memorable music video -- wrecking ball and all.
Even Chrissy Teigen couldn't get enough of it.