Ellen Pompeo topless in sexy 'Grey's Anatomy' preview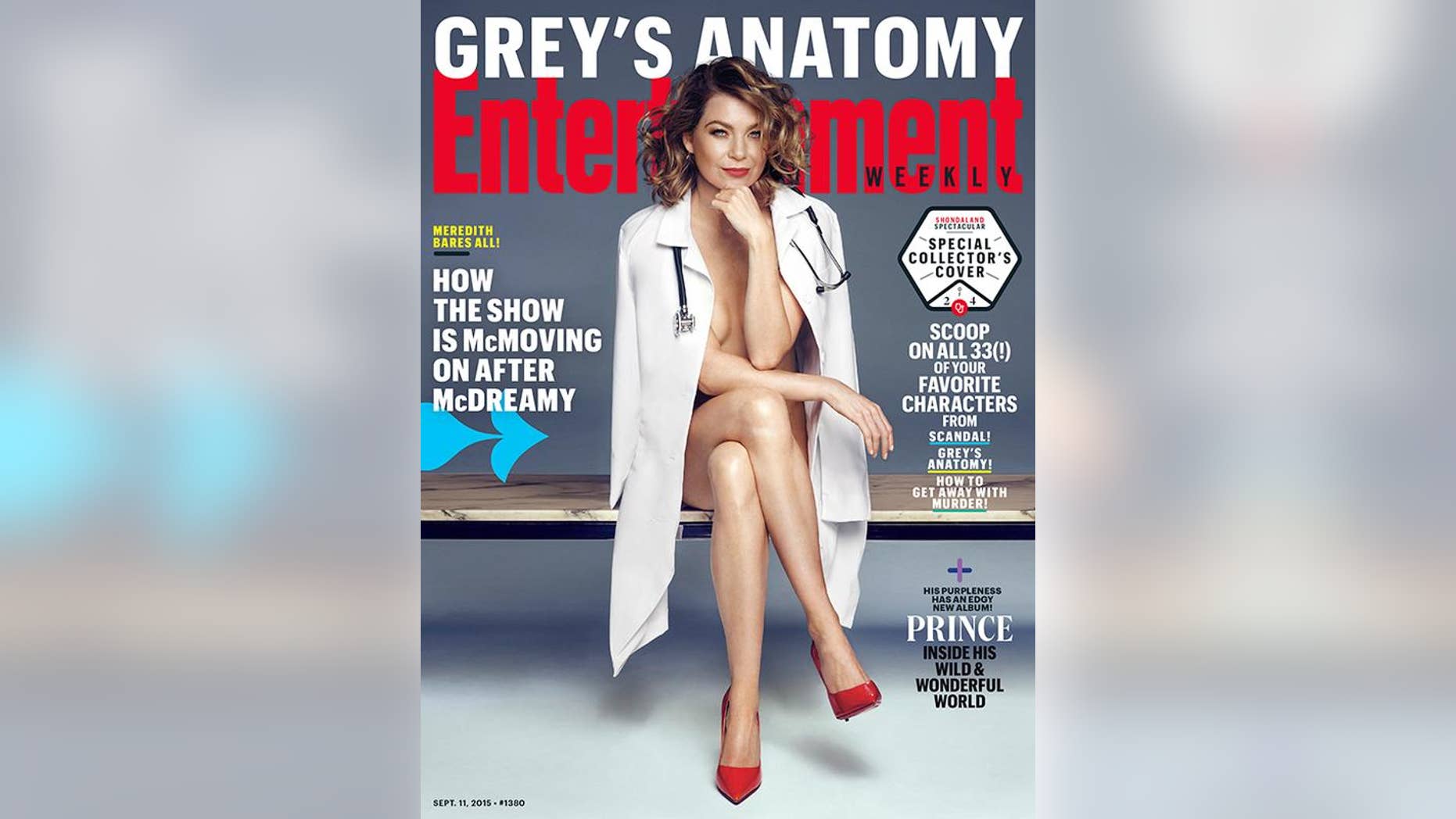 Ellen Pompeo, 45, is celebrating the start of another year on "Grey's Anatomy" and, more specifically, she's celebrating the woman responsible for it all: series creator Shonda Rhimes. For a special photoshoot, Entertainment Weekly gathered all of Shondaland's brightest stars to snap a few epic covers, but none are as smolderingly hot as Ellen's nearly-nude pic.
There are four covers in total, the other three of which feature the stars of "How to Get Away With Murder," "Scandal," and then one epic lady power pic featuring Ellen alongside Kerry Washington, Viola Davis and the lady of the hour, Shonda.
Subscribe to FOX411's new YouTube channel.
Inside the mag, those iconic women get candid about their television success, as well as some of the difficulties of being a female in the industry. Speaking about McDreamy's devastating death on the most recent season of "Grey's," Ellen pointed out the sexism she subsequently experienced.
"All of a sudden, ­Patrick [Dempsey] leaves, and it's like, Oh my God, ­Meredith's gonna get killed with Alzheimer's! The show couldn't possibly go on ­without the man!" she told EW.
Kerry, too, acknowledged the difficulty of being a woman on TV, and how lucky she is to work for Shonda. "I was talking to an actress who's pregnant and really worried about telling her bosses, and I said, 'Yeah, when I told my boss I was pregnant, she literally jumped up and down in my trailer,'" Kerry said. "I don't know if there's a male show­runner who would do that."