NEW YORK – Eddie Montgomery is paying tribute to his late bandmate Troy Gentry by releasing their last album recorded together "Here's To You."
The album was completed just two days before Gentry tragically died in a helicopter crash on September 8th. He was 50.
"I tell you when that horrific accident happened, my whole world stopped and just for a while I was like what am I going to do?" Montgomery told Fox News. "Do I go on tour? Do we put the CD out?"
That's when Montgomery remembered a tough conversation he had with Gentry several years ago.
"I remembered having a conversation, me and T-Roy [Gentry]...a few years back going, 'You know, if anything ever happens to one of us, we want the other one to keep the [Montgomery Gentry] brand going.' So that's what we're doing, we're keeping it going," Montgomery shared.
The singer recalled what it was like to make this record with Gentry.
"We were just having fun, just like we had our first record deal again. We couldn't wait to get it done and we wanted to get it out there… that's one reason why we had to come out with it because I know T-Roy right now would be kicking our butts man if we didn't come out with that. So he's up there, you know, I know he's right with us everywhere we go," he said.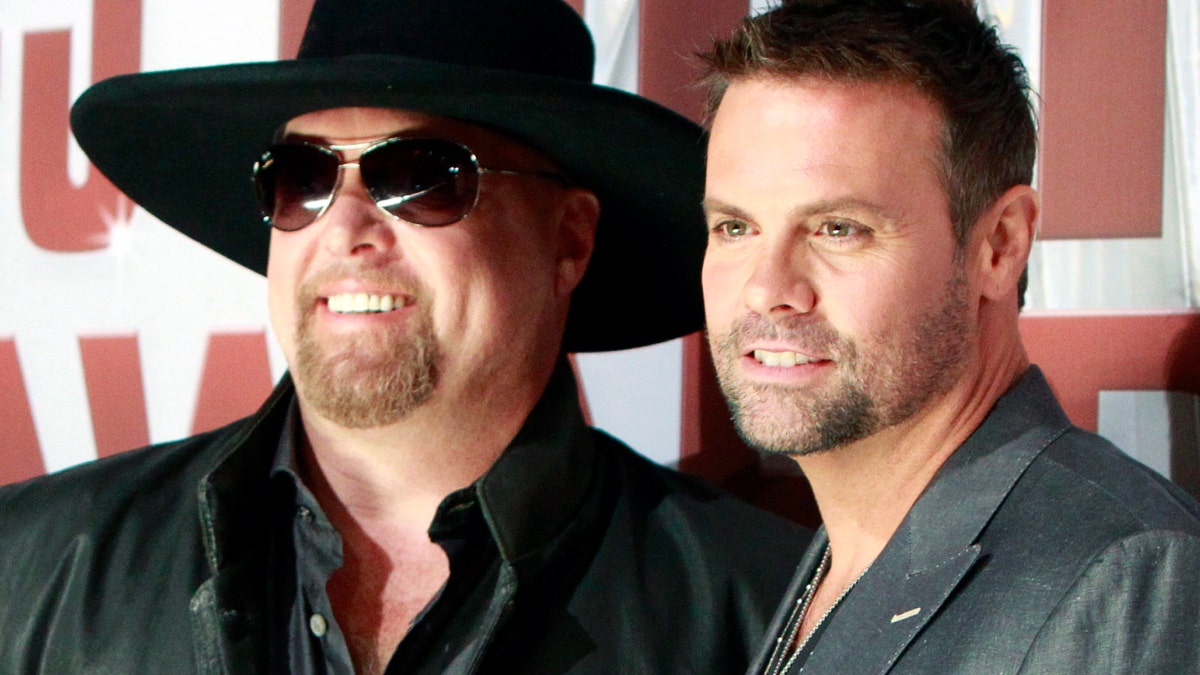 Montgomery said he and the rest of the band hope to honor Gentry's legacy when they go out on tour.
He said, "I called the band. I got to talking with them and you know at first it's like me singing all the songs and singing T-Roy's parts and I'm like man, that just doesn't feel right to me… most of our guys have been with us 20, 25 years...we were a family and so it's like you know what, I think what we need to do is spread it around so maybe I might do a verse and then the other guys they'll come in and they'll do a verse or so. So that's the way we're handling it."
Montgomery admitted he has a hard time listening to the new music after Gentry's passing.
"It took me a little bit to listen to this CD afterwards and I still do...hair stands up on the back of my neck when I hear T-Roy sing on some of that stuff. He was singing better than he's ever sang in his life," he told us.
He added, "I miss him every day."