Ed Sheeran teases his guest role on 'The Simpsons' despite 'Game of Thrones' backlash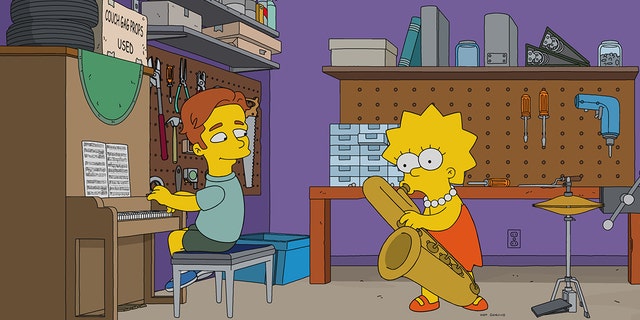 After his controversial cameo on the latest season of "Game of Thrones," singer Ed Sheeran is moving forward with another guest starring role on a fan-beloved show, this time on "The Simpsons."
In a new preview for Sunday's upcoming episode, Sheeran can be seen making music with Springfield's foremost living jazz musician, Lisa Simpson.
"You didn't applaud," his character says to her in the preview below after a little tickle of the piano keys.
According to People, the "Shape of You" singer will be playing Brendan, a jazz pianist and love interest for Lisa who she meets at a STEM conference. Sheeran's character will be caught in a love triangle between Lisa and resident town bully Nelson Muntz.
"He keeps alternating [between], 'You're not that great, but you could be fantastic,' and she keeps falling for him because of his talent," Simpsons producer Al Jean told the outlet.
Sheeran previously expressed interest in a guest role on "The Simpsons" which he appears to be a big fan of given the fact he's got a tattoo of Blinky, the three-eyed fish who occasionally appears on the show. He even took to his personal Instagram to voice his excitement.
"This year continues to be equally surreal and amazing," he wrote. "Watch out for this one, me and Lisa have a whole thing going on x."
For fans of Sheeran's singing rather than his acting, don't worry. Entertainment Weekly reports that he'll be singing in the episode. The episode is titled "Haw Haw Land," a take on the movie "La La Land" as well as a reference to Muntz classic playground jab.
You can see the preview for the new episode below.